Fed up with people parking on the grass on your property?
In this article, we've explained five of the best types of barriers you can use to keep cars from driving or parking on grass, without ruining the look of your garden.
Let's get started.
1. Verge protection posts
Of the five solutions we've looked at in this guide, using verge protection posts might be the one that looks the least natural. However, these bollards are a very simple, effective way of keeping cars off your grass.
You might be surprised to learn that the majority of these products have a spike, meaning you can just push them into the ground. They don't typically concrete into the ground, although you can do this if you want to. This is why they're such a good solution – they're cheap, and easy to install.
There are lots of different styles of these posts to choose from, but the timber ones look best in most gardens, in our opinion.
The downside to this design is that the posts can be knocked over, if the spike isn't long enough. However, if you don't permanently affix the posts in the ground, you'll be able to easily remove them when it's time to mow the lawn – you won't have to use a strimmer to cut the grass in this area, which is nice.
2. Large boulders
Placing some large rocks or boulders at the edge of your lawn is one of the easiest ways of keeping cars off the grass, without ruining the look of your garden.
All you need to do is add a boulder every six feet or so. However, if people are parking perpendicular to the road on your grass, you might need to add more rocks, and create a rock garden, to keep cars from driving on your grass.
There are lots of different types of rocks to choose from, with the cheapest varieties costing about £150 each, depending on the quantity you buy.
It's often best to get help from a landscaping company to position your boulders, due to their weight. However, you can also choose to use large rocks, rather than proper boulders, to make things a bit easier. As long as the rock is at least 30cm tall, this should be plenty high to discourage most cars from parking on your grass.
3. Trees or hedges
If you're looking for a slightly more natural, landscaped look, you could consider planting some vegetation on the border of your grass, to keep cars off it.
Trees are relatively easy to plant – even saplings will stop cars from driving on your grass. You also have a lot of choices in choosing a variety of tree. For example, you might like to plant something quite bushy, like oak trees if you have room, to improve privacy. Or, you might like to plant, smaller, more slender trees, such as birch, if you just want to create a barrier.
Hedges are a great border for almost any garden, and you can choose to keep them as tall or as short as you'd like. There are also lots of different types of plants you could use as a hedge, allowing you to choose a look that works with your garden. Just ensure to choose a type of plant that's quite slow growing, such as holly, to keep your hedge low-maintenance.
It's important to note, trees aren't very effective at preventing cars from driving straight onto your grass, parking perpendicular to the road. This is because unless you plant a massive number of trees, people will drive in between them.
If perpendicular rather than parallel parking is the problem you're trying to solve, it might be best to use bushes or hedges instead.
4. Knee rail fencing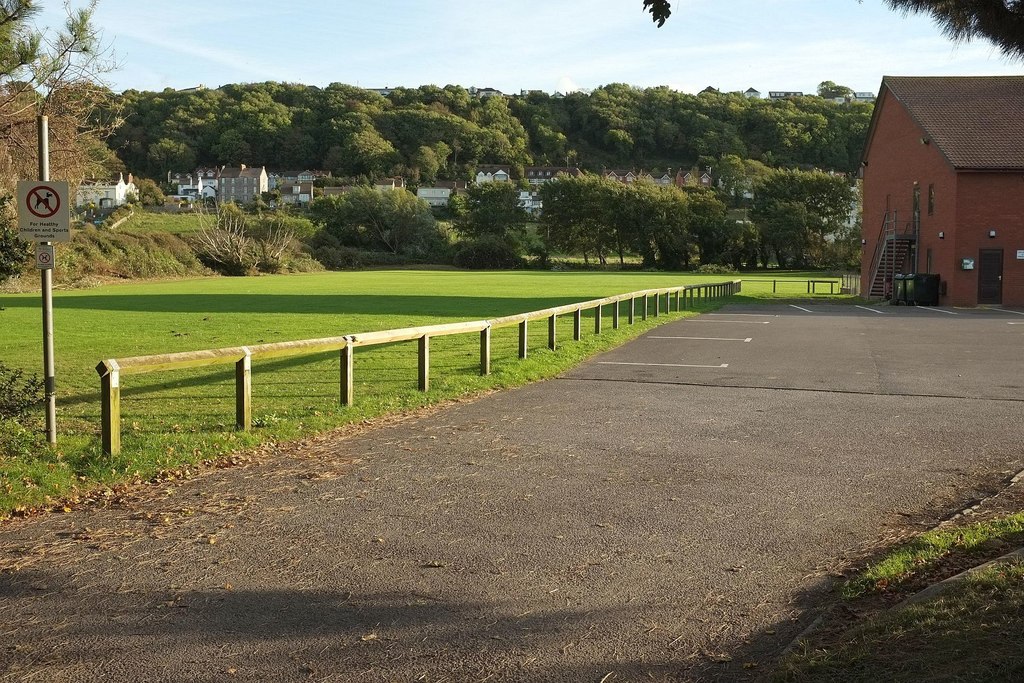 Another type of barrier you could consider is a knee rail. Unlike using verge protection posts, this is a permanent solution, and can't be knocked over – either by car drivers, or high winds.
Since knee rail fencing must be concreted into position, it's not an easy job. It's also not the most elegant looking solution, however, it is guaranteed to keep cars off your grass, unless someone crashes through the fencing.
There are a few different design options with this type of fencing, but for the most natural look, using timber posts and rails is your best solution. You can also use a metal pole as the rail, for a slightly more low profile look.
Unless you're handy at concreting and woodwork, it's often best to get a knee rail fence installed professionally, to save you the hassle of doing it yourself.
5. Picket fencing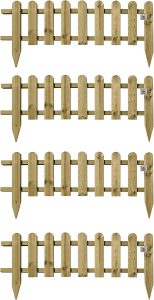 Another type of barrier that's easy to install is picket fencing.
Similar to with verge protection posts, you can install this type of fencing by simply spiking it into the ground. With most types of low-profile fencing, you don't need to use concrete to secure it in the ground.
This type of fencing is low-profile, but is still tall enough to dissuade cars from driving over it. If you're looking for a solution that's cheap, simple to install, and doesn't take up much space, putting down a small picket fence is often a great option.
Conclusion
This is the end of our guide to barriers you can use to prevent parked cars from taking over your grass.
Still not sure which type of barrier to pick for your garden+? Feel free to leave a comment below, and we'll respond as soon as possible.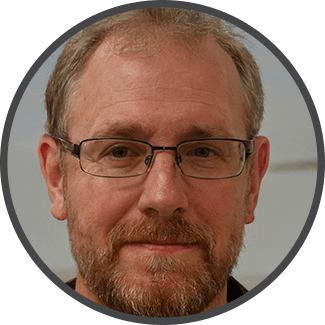 I'm Josh, and I'm the head writer at Lawn Care Pro.
I love everything lawns, but I'm a bit of a lawn mower nerd. I spend a lot of my free time tinkering with mowers, and planning my mowing schedule for the next few weeks.
I'm also into cars, which comes in very helpful when servicing a mower engine!