Looking for a mower to spread clippings back onto your lawn?
In this buyer's guide, we've reviewed the 7 best mulching lawn mowers you can buy in the UK in 2023.
Quick comparison table
BEST VERSATILITY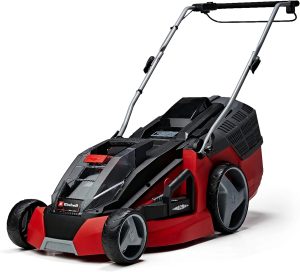 BEST OVERALL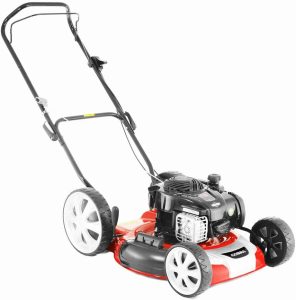 BEST PRICE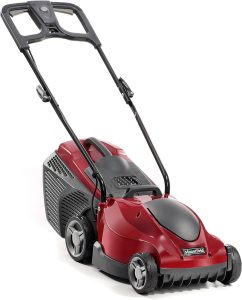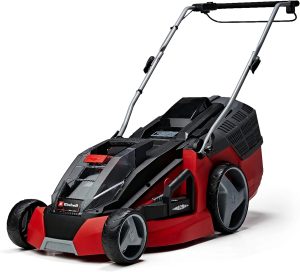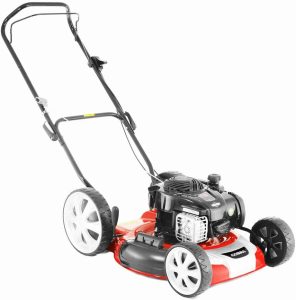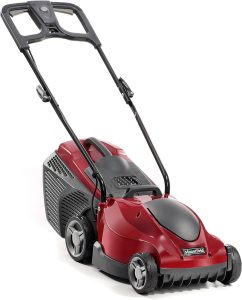 Best mulching lawn mowers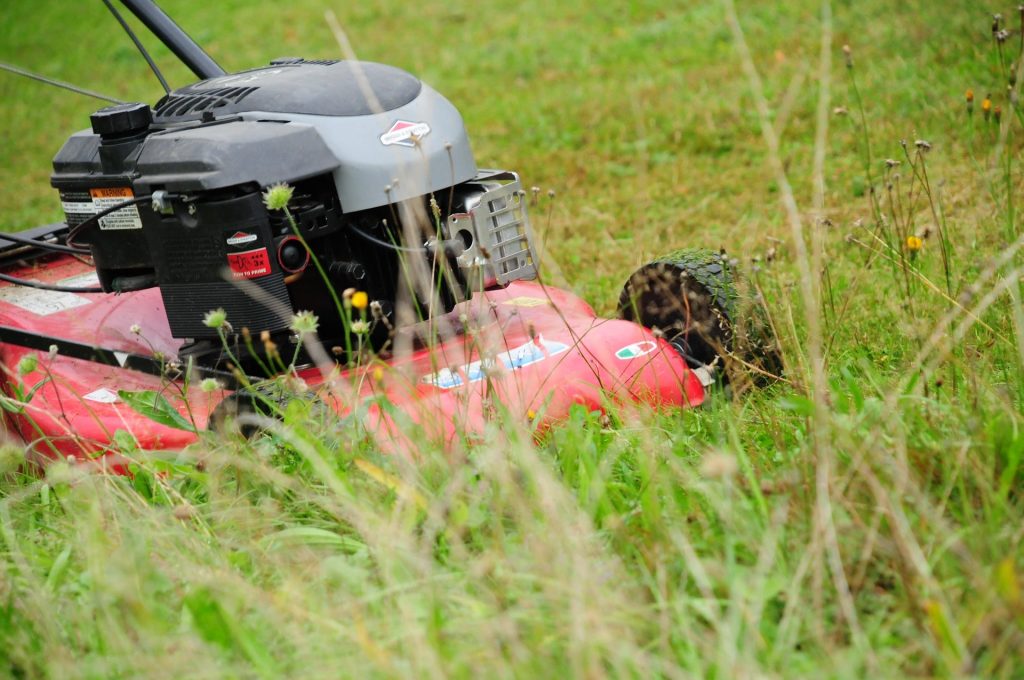 Let's begin our reviews.
We've reviewed the 7 best mulching mowers in the UK based on quality, durability, and value for money.
This isn't a dedicated mulching mower. But it's not a normal multifunction mower either.
Instead, this is essentially a normal mower, with a mulching add-on included. If you ever want to mulch your lawn, all you need to do is install the mulching kit.
The flexibility Einhell offers with this mower is really great to have. You can make this a dedicated mulching mower if you'd like, and it cuts the grass well, creating ultra-fine clippings you can use as mulch.
Apart from that, this is a light, easy to use, battery-powered mower, with a 43cm cutting width. It comes with a 2-year manufacturer warranty, and the build quality is quite good – Einhell is German, after all.
Overall, if you want the flexibility to choose between collecting lawn clippings and distributing them as mulch, this is a great choice.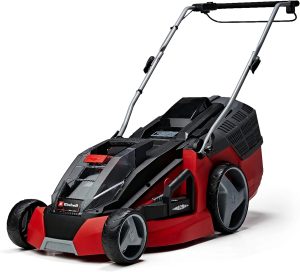 ---
Pros
Can switch between mulching and bagging.
Lightweight.
Good 24 month warranty.
Durable.
Cons
Not a dedicated mulching mower.
The MM51B from Cobra is one of the few true mulching mowers you can buy in the UK right now.
This mulching mower is designed specifically to mulch your grass, and push it back into the soil to use as compost. It features lightweight design, despite its 51cm cutting width, with no catch bag. However, you can enable side discharge mode if you'd prefer not to mulch on a given mow.
When the side discharge chute removed, the Cobra does a great job producing ultra-fine mulch to release nutrients back into your grass. It's easy to adjust the cutting heights depending on how much mulch you want to create, and the blades stay sharp nicely over time, despite how much work they do.
The price of this mulching mower is quite reasonable, and you get a 24 month warranty included.
Do be aware though that this is a petrol powered, self propelled mower, which isn't for everyone. If you don't want to use petrol, there are other options, but very few are dedicated mulching mowers.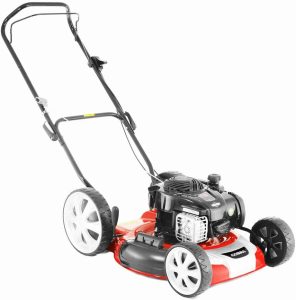 ---
Pros
Produces great mulch.
Warranty included.
Reasonable price.
Easy blade adjustment.
Cons
Petrol engine – not an issue, but many prefer the convenience of batteries.
Hyundai's multi-functional mower is one of the cheapest options you can buy right now that has a mulching feature. Part of the reason why is it's relatively small – with a 33cm cutting width.
What they've done is include a mulching plug, if you don't want to catch your clippings. This distributes mulch back onto the grass.
However, because this mower designed with mulching in mind, your results won't be as good as if you used a dedicated mulching mower, such as the Cobra we just reviewed. It can leave clumps of grass when you put the mulching plug in.
There are a few upsides to this mower though, especially if you're on a budget.
For one, the price is very good. This is one of the cheapest mowers from a proper brand you can buy right now. And secondly, it comes with a 36 month warranty, rather than the 2-year guarantees included with most other mowers.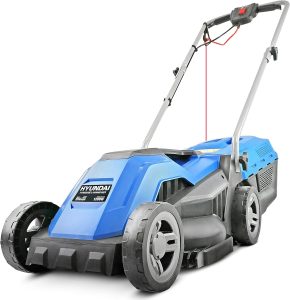 ---
Pros
Great price.
36 month warranty.
Allows mulching and clipping collecting.
Cons
Mulching function isn't the most effective.
If you're looking for a self propelled mower with a mulching setting, this is worth looking at.
You actually have three options with this mower – you can collect clippings, side eject them, or mulch them. When mulching, this mower does a good job evenly distributing your clippings.
As an electric self propelled mower, with variable speed controls, this option is quite easy to use. It's very convenient to have something self propelled that you don't need to fill up with petrol. The battery-powered design also makes this mower very quiet.
However, because it's self propelled, this mower does require bigger batteries, which cost more. This isn't a particularly cheap mower, and unfortunately, the batteries are sold separately.
On the whole though, you do get what you pay for. This is a good quality, versatile mower with a good mulching function, and a decent size 46cm cutting width. It also comes with a 36 month warranty (2 years for the battery and charger).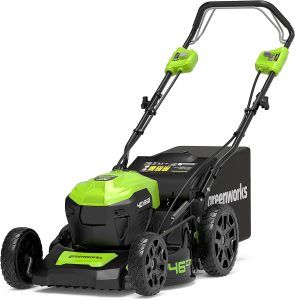 ---
Pros
Self propelled + electric – good combination.
Versatile – includes three options for clippings.
Does a good job mulching.
Decent warranty length.
Cons
A little bit expensive.
Batteries sold separately.
This is another reasonably priced all-in-one mower that includes a mulching plug. However, Mountfield's mower is a slightly better option than the Hyundai we just looked at.
The main reason we like this mower is because of its design quality. Despite the price, and despite being so light (due to the small cutting width), it feels quite sturdy. It's nice and durable, which is what you want when buying outdoor equipment.
With the mulching plug in place, it does a good job distributing grass cuttings back onto your lawn. It doesn't produce extremely fine mulch like a more expensive mulch mower would, but it does a good job overall.
Mountfield includes a standard 24 month warranty with this mower. You're unlikely to have to use it though.
The Princess 34 is one of the best mulching mowers you can buy on a tight budget, that also works well when collecting grass cuttings. It is self propelled, but this means a longer battery life, which is good if you have an above-average sized lawn.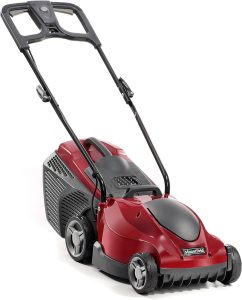 ---
Pros
Reasonable price.
24 month warranty.
Good quality.
Works for grass collection as well.
Cons
Specialised mulching mowers will perform better at mulching.
The Makita DLM382Z is another 3-in-1 mower with good mulching capabilities and a 38cm cutting width. The difference is this mower is a bit more expensive than its rivals, in part because batteries aren't included.
For the extra money, there are some nice benefits to this mower.
Makita has really designed this mower with the user in mind – it's very ergonomic. They've included an electronic brake for instance, to improve operator safety. Even the handlebar feels really nice to use, because it's made from a really soft rubber.
Plus, this is a very quiet lawn mower, even by electric mower standards. You won't have to worry about annoying the neighbours as you mow.
The quality of the construction is also very good. It's a durable lawn mower, and despite not being made specifically for mulching, it does a good job returning your grass clippings to the ground evenly as compost.
Just be aware of the terms of the warranty. By default, it only lasts for 2 years. You need to register with Makita within 30 days of purchase to extend this warranty to the full 3 years.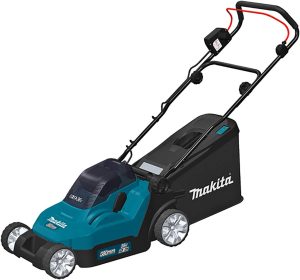 ---
Pros
Great quality.
3-year warranty.
Smart, ergonomic design.
Mulching works well.
This mower from Stiga is probably the most expensive mulching mower you can buy right now in the UK.
If you think it's worth spending this much money on a non-ride-on mower, then you get pretty much everything you'd expect with the MULTICLIP 50 SX.
The steel deck does a brilliant job producing ultra fine mulch and forcing it down into the soil. And because it's self propelled, with variable speed settings, this mower is very easy to use.
It's also extremely nimble. Despite having a 46cm cutting width, this mower is quite lightweight, you can get this mower into some very hard to reach spots. And as you might expect given its price, the build quality is great.
It's important to note, that this mow has a petrol engine, so you'll need to refuel it every so often. On the plus side though, you get a 5-year warranty included, which is nice.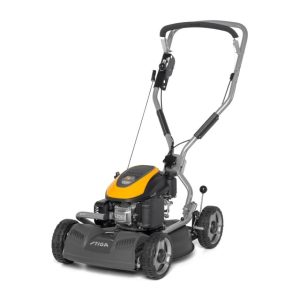 ---
Pros
Does a fantastic job mulching.
Great build quality.
Nimble and easy to get into tight spots.
How to buy a  mulching lawn mower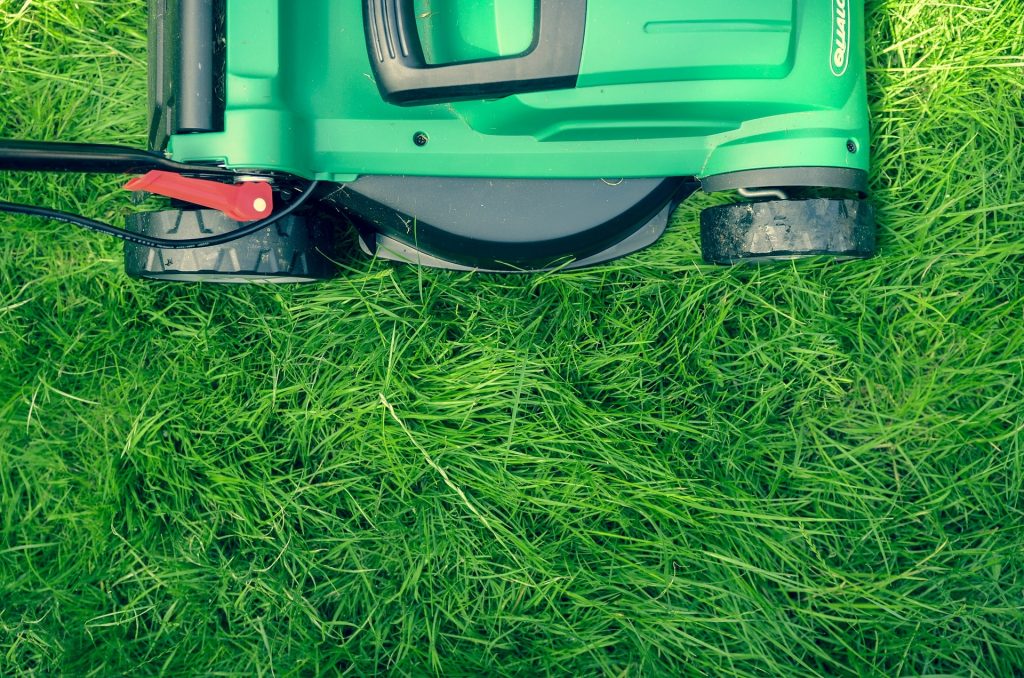 In this section, we'll explain some things to consider when buying mower specifically for mulching.
What is mulching?
Mulching is the process of redistributing the lawn clippings (also known as mulch) back onto the surface, rather than using a grass collection box, as you cut the grass.
Mulching your grass clippings has a number of important benefits:
Providing nutrients to the soil, improving the health of your lawn.
Helping your lawn get the nitrogen it needs to grow. This means you need to apply less fertiliser to keep your lawn looking healthy.
Retaining moisture. Grass clippings are made up of about 85% water, meaning if you leave them on your lawn, this can help a little bit to keep your grass moist when the weather is warm.
Time saving. When you mulch, no longer do you need to worry about handling and disposing of your lawn clippings every time you mow.
You might want to avoid mulching with clippings if you have a thatch problem, as leaving lawn clippings in place can exacerbate thatch growth.
Also, mulching is not recommended when mowing a new lawn for the first time.
Why buy a mulching mower – what do they do?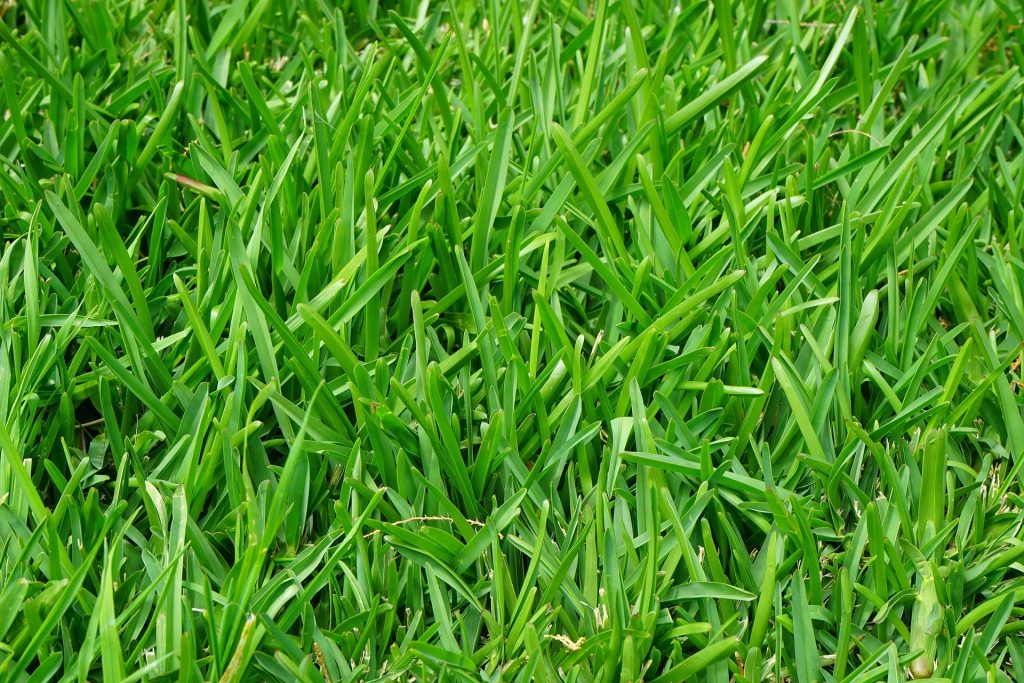 You can technically use a normal mower without the grass collection bag for mulching. However, there are specialist mowers for mulching that do a much better job.
Lawn mowers designed for mulching are helpful because they:
Produce a finer mulch. They recirculate grass clippings into the cutting deck, producing finer grass clippings that are easier for your lawn to digest.
Distribute grass clippings better. Mulching mowers are designed to ensure that your cut grass is spread evenly as you cut the grass.
Push clippings back into the soil more effectively. Rather than leaving clumps of grass, they will push the clippings back into the soil.
Essentially, without a mulching mower, you'll need to spend a lot more time managing the clippings and spreading them back onto your lawn, if you want to use them as compost.
Different types of lawn mowers that can mulch
Like most mowers, mulching mowers come in the following three types:
Petrol lawn mowers
Electric (corded) lawn mowers
Electric (battery) lawn mowers
The type of mower you go for really depends on your garden, and your level of expertise mowing the lawn.
For example, if you have a large lawn, and are comfortable with the noise, then a petrol mower may be your best bet.
On the other hand, for small to medium sized lawns, with a nearby power outlet, then an electric corded mower might be the most convenient option. You don't need to pay more for a petrol mower.
However, do be aware that corded mowers are less common than the other two types. For most multifunction mowers, they'll be electric, powered by batteries.
On the other hand, most of the best mowers for mulching will be petrol powered. They will typically be self propelled, have four wheel drive, and come with variable speed settings, helping you push the mower more easily, especially on large lawns.
The other advantage of having a petrol mower is it will work on slightly damp grass. If your lawn is wet, it's not a good idea to use an electric mower.
What makes a mower good at mulching?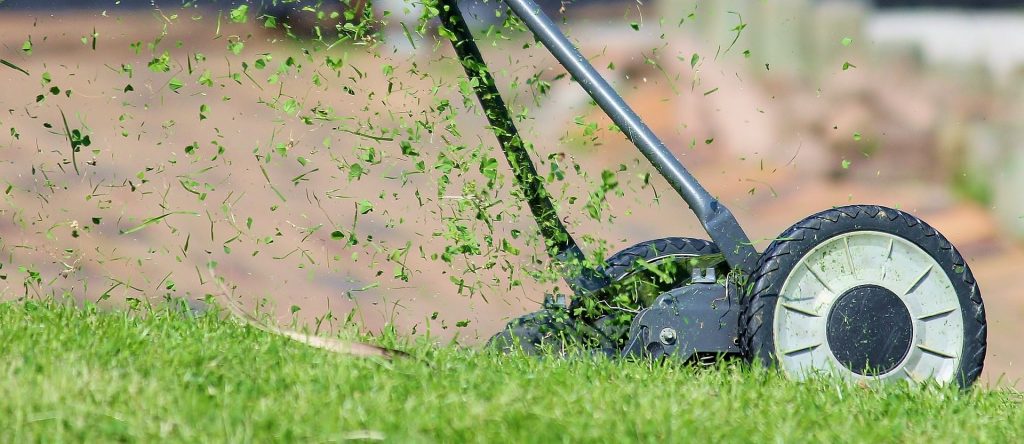 There are two main features of a lawn mower that make it good at mulching:
The blades. Mulching mowers have special blades with more cutting surfaces. Often, a mulching blade is doubled-edged. This gives grass clippings more chance to be cut into smaller pieces in the cutting deck.
The airflow in the cutting deck. A mulching mower will have a repeating vortex of air on the cutting deck. This is how they get grass clippings to go through the blades multiple times.
And obviously, dedicated mulching mowers won't have a clippings bag to collect cut grass as you mow.
Can you use normal mowers for mulching?
Using a stock standard mower and taking the catcher bag off isn't recommended. The mulch produced will likely be too thick, and won't be forced into the ground.
However, many normal mowers will have some sort of mulching setting. This will involve closing the side discharge chute (if you have one) and removing the catching bag.
While this won't result in the best mulching results, it can work if with the right cutting deck.
You can also buy specialised mulching kits. A mulching kit is a way of transforming your mower so that it works better for redistributing your clippings as compost.
A typical mulching kit will contain blades with more cutting surfaces, a plug to close the discharge hole, and any other hardware you need to attach the new blades.
Just ensure that if you use a normal mower, it has good cutting height adjustments. The last thing you want is to clog up the cutting deck with mulch if your cutting height is too short for your grass. And of course, having large rear wheels can also be helpful to help ensure you keep the wheels turning through mulch on your lawn.
Can you buy multifunctional mulcher mowers?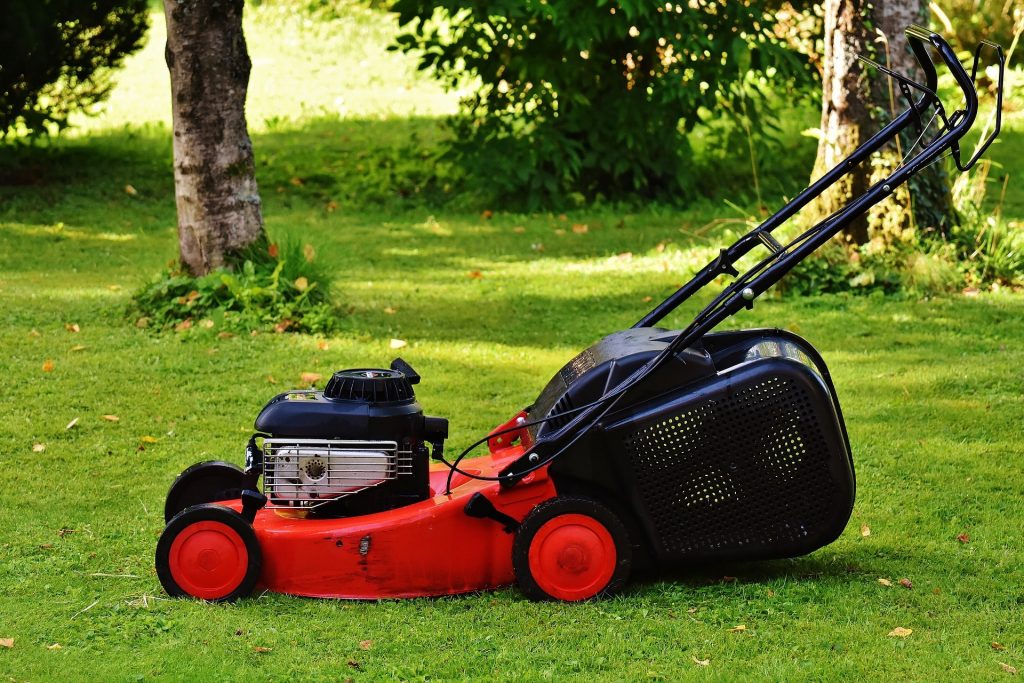 Yes you can – multifunctional mowers that work for bagging and mulching are becoming much more common.
You can get standard mowers with a mulching setting, and you can also get mulching mowers with a bagging or side discharge setting.
What you go for will depend on what you're likely to do most – bagging or mulching.
However, you will typically get the best mulching results using a specialised mulching mower. If you are unlikely to ever need to bag your grass, for example if you have a small garden, then dedicated mulching mowers are normally your best option.
Can mowers with a mulching function collect grass clippings?
Dedicated mulching mowers cannot collect grass clippings. There are not normally any kits you can buy to convert a mulching mower into a regular mower.
Therefore, if you think you'll need to bag your grass clippings at some point, it's best to buy a multifunctional mower.
How to mulch your lawn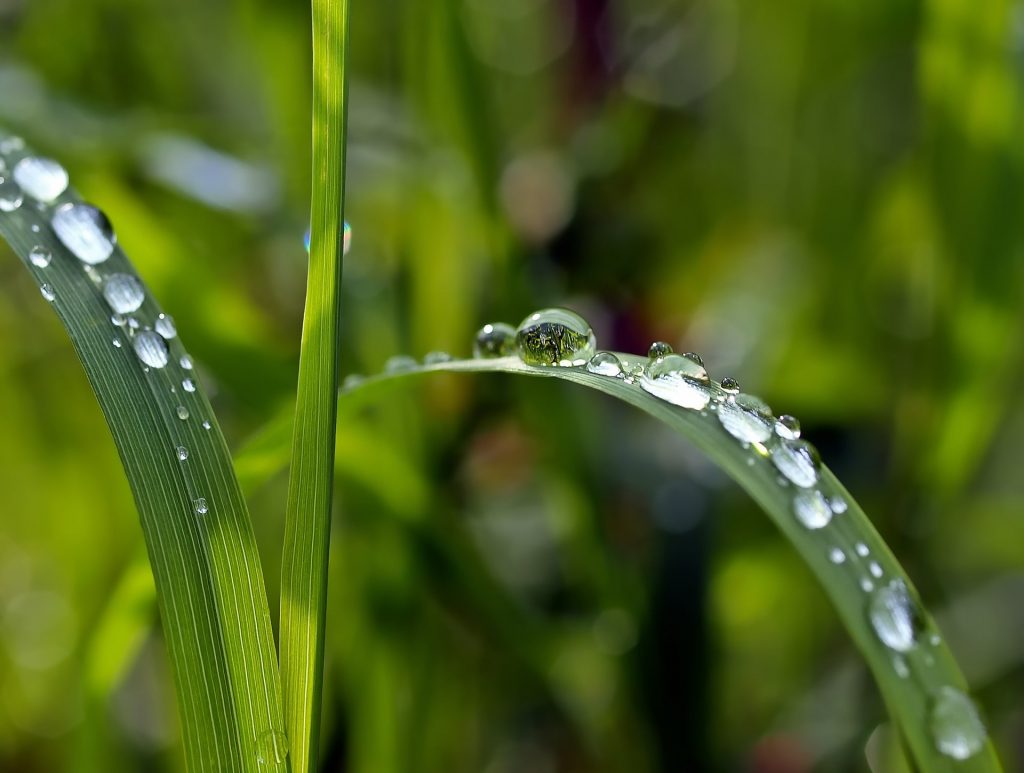 There are a few tips to follow to ensure success when mulching your lawn:
Avoid mulching when the grass is extremely wet. This will cause your mulch to dry in clumps on your grass. Water your grass after mulching if needed.
Avoid taking too much off your grass if it's quite tall. This will result in you adding too much mulch at once. It can also clog up and damage your mulching deck. It's best to stick to the one third rule – never cut more than a third of the height of the grass at a time, so you'll need a mower with adjustable cutting heights to do this.
Ensure that your mower blades are sharp. If they're not, then the clippings may not be cut small enough. Using dull blades can also rip your grass, damaging the blades, and allowing diseases to take hold.
As a general rule, it's a good idea to make smaller cuts to your grass more often, rather than doing a single mow every few weeks. This is especially true when mulching, because you never want to leave too much mulch on your lawn at once.
This is one of the disadvantages to mulching – since you'll be mowing more often, your mower will go through more wear and tear, and will require more maintenance.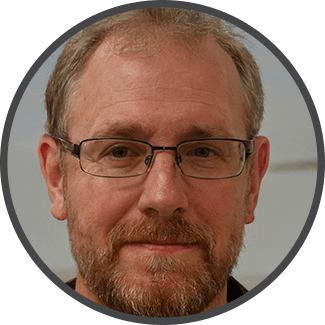 I'm Josh, and I'm the head writer at Lawn Care Pro.
I love everything lawns, but I'm a bit of a lawn mower nerd. I spend a lot of my free time tinkering with mowers, and planning my mowing schedule for the next few weeks.
I'm also into cars, which comes in very helpful when servicing a mower engine!