Want to automate the process of mowing your lawn?
In this guide, we've reviewed the 5 best robotic lawn mowers in the UK in 2023.
We've assessed each mower based on its ease of use, reliability, value for money, and grass cutting capabilities.
After, we've explained some key things to consider when shopping for a robot lawn mower.
Quick Comparison Table
BEST OVERALL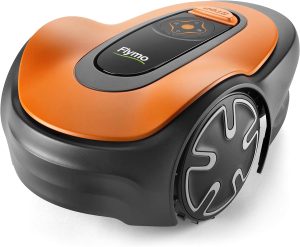 BEST FOR LARGER LAWNS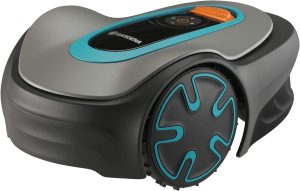 BEST FOR SMALLER LAWNS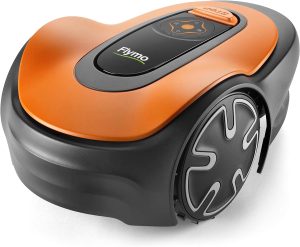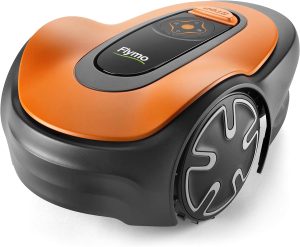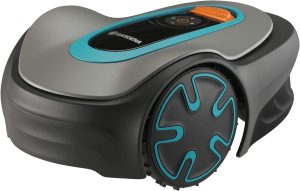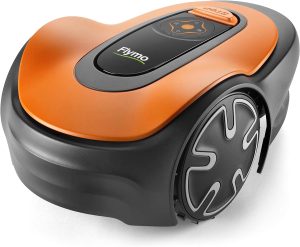 Contents
Best robot lawn mowers UK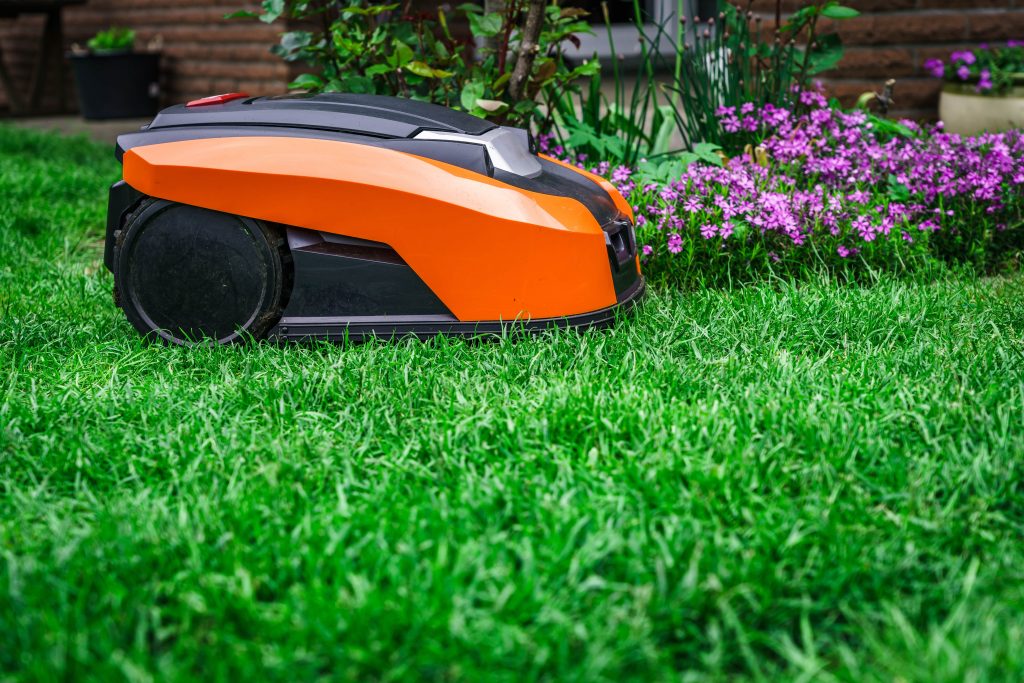 Let's begin our reviews.
Below, we've looked at 5 of the best robotic lawn mowers for sale in the UK right now.
If you're looking for a good quality robotic lawn mower that can cover a decent-sized lawn but won't break the bank, the Flymo EasiLife 250 is definitely worth looking at.
This robot mower can handle up to a 250 square metre cutting area, which is plenty for most gardens, but Flymo also has a larger version that works with lawns up to 500m².
Given what it costs, this is a very smart mower. It can sense frost on your lawn, and avoid mowing when the ground is too cold. It also does a good job at avoiding garden furniture and other obstacles, and can mow down narrow passages, as long as they're at least 60cm wide.
The EasiLife 250 is very quiet, and works on inclines of up to 25%. This is good, but other robotic lawn mowers can deal with steeper slopes – if your lawn is very uneven, this mower isn't the best choice.
There is also a Bluetooth app, which is easy to use, and is quite convenient if you ever want to switch between the different mowing modes, or change the mowing schedule, without having to bend down and use the control panel.
Ultimately, unless you have a sloping garden, or a very large lawn, the Flymo EasiLife 250 is an excellent choice. It's not cheap, but it's well-built, and is good value for money.
---
Pros
Smart mower.
Very quiet.
Easy to control with the mobile phone app.
Nimble – can mow down narrow passages and avoid obstacles.
Cons
A bit expensive, but is still good value for money.
This robotic lawn mower looks like it offers the best of both worlds – it can handle lawns up to 400 square metres, and doesn't cost a huge amount of money.
As a relatively cheap robot mower, the LawnMaster L10 doesn't come with some of the more high-tech functionality that other more expensive mowers have.
For example, you can't control it with a mobile app – you have to programme it with the onboard controls. It also isn't as smart about detecting frosty or wet grass with its rain sensor, which is a bit of a shame.
However, this mower does perform extremely well, given what it costs. It can handle uneven ground up to a 35% incline, which is better than the Flymo EasiLife, and it does a good job at avoiding obstacles in your garden. It's also waterproof, and comes with the ability to adjust the cutting height from 20-60mm, which is much more range than you get with even some quite expensive mowers.
This robotic mower is also relatively easy to set up, mostly because it's a bit more of a simple option. It's very reliable, and is well made considering what it costs.
---
Pros
Sturdy, durable design.
Can climb uneven lawns.
Good range of cutting height settings.
Reasonable price, given it can mow lawns up to 400m².
Cons
No mobile app included – this is quite a basic robot mower.
The Gardena Sileno minimo 500 is another quiet lawn mower, that's well-built, and is very reliable.
This robotic mower is quite expensive, because it's bigger, and has a larger battery capacity. It can mow lawns up to 500 square metres in size.
You can control the mower with Gardena's mobile app, or by using the display on the top of the mower. It mulches your grass clippings back into the ground, and is also very easy to clean – you can use a hose to wash off any dirt and debris from the wheels and cutting deck.
Given its price, we would have liked this mower to do better on steep slopes. It can handle inclines of up to 25%, which is good enough for most gardens, but this mower doesn't do well on extremely steep slopes. Also, it can only handle a 10% incline at the edge of its working space, where you put down the boundary wire.
In saying this, the SILENO minimo 500 is a smart robotic mower, and it's well designed. It has lift and tilt sensors, so the cutting blades will automatically shut down if it gets tipped over or picked up.
For large, mostly flat lawns, this mower is definitely worth considering. However, we'd recommend sticking with a cheaper, smaller option if you only have 100-200 square metres of grass to cover.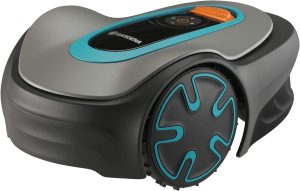 ---
Pros
Easy to clean.
Good battery capacity, works well with large lawns.
Sturdy, durable design.
Cons
Not the best on steep slopes.
This is a very expensive robotic lawn mower, especially in comparison to the Flymo options on the market. So what do you get in return for the extra money?
For starters, this is a large automatic mower, capable of mowing lawns up to 500m² in size. It has a big battery and a large 19cm cutting width, and is durable, as you would expect given the price.
This robotic mower also takes a different approach to cutting than most others. It doesn't cut in a random pattern – instead it calculates the best route each day it cuts the grass. This improves efficiency, and the mower also varies the route to avoid leaving tracks.
You also get all of the bells and whistles you would expect on a mower at this price point. It has an intuitive app you can use to control it via Bluetooth, and it knows not to mow the lawn when it's frosty, or raining heavily.
However, there are cheaper mowers of a similar size, such as the Gardena mower we've reviewed above. In return for the extra cost of this mower, we would have liked to see more from Bosch.
Another issue with this robotic mower – its cutting height options don't go very low. The lowest you can get the blade is 30mm, meaning it's not possible to cut your grass extremely short, if you ever want to do this.
---
Pros
Calculates the best way to mow your lawn each time, rather than doing it randomly.
Large cutting width.
Good battery capacity.
Durable.
Cons
Expensive when compared to other similar-sized mowers.
Not possible to set the blade extremely low.
This is the smallest, cheapest robotic lawn mower in Flymo's range.
The price of this mower can vary quite a lot based on what sales are currently going on, but when discounts are offered, it's one of the cheapest robotic mowers on the market. And as long as you only have a small lawn, it performs very well indeed.
Despite its price, you can still control this mower using the Flymo app on your phone, and it's very easy to set up and control. The only difficult thing is placing the guide wire – you might need to bury it to keep it in place.
This robot mower knows not to mow when it's frosty, and is also waterproof, meaning it can still mow in wet weather. It's quite durable as well, especially given what it costs.
The only downside to the EasiLife 150 is its runtime, but this isn't a problem if you have a small lawn. In most cases, it should be able to finish mowing in one go, before returning to its docking station.
---
Pros
Good price.
Smart – knows not to mow in frost.
Can be controlled using the Flymo mobile app.
Durable.
Cons
Only suitable for small gardens.
What you need to know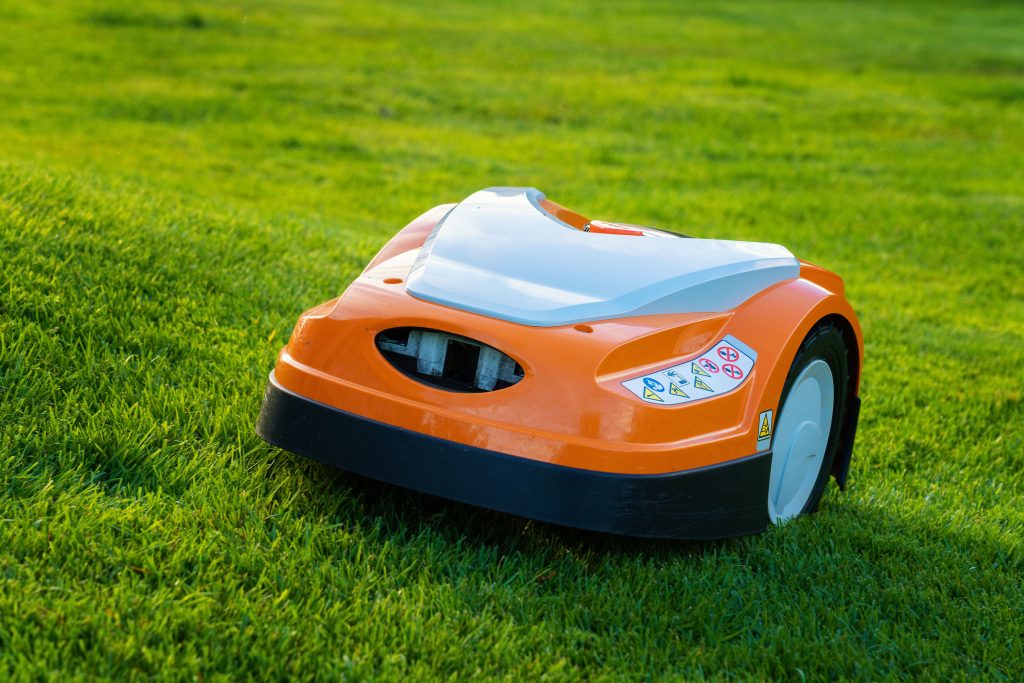 In this section, we've explained some of the key things to consider when choosing which robot lawn mower to buy.
What to look for in a robotic lawn mower
There are a number of things to look for when choosing a robot lawn mower.
A good warranty, at least two years in length. Robot mowers aren't easy to fix when they break, so you want the manufacturer to provide good coverage in case things go wrong.
A good brand reputation. Robotic mowers are quite complex bits of kit, so we recommend avoiding cheaper products from brands you've never heard of. Even if covered by a warranty, you still want to buy a sturdy, realiable, well-designed robotic lawn mower.
The ability to handle your size of lawn. As we've explained in the next section, each robotic mower has a limit to how big of an area it can take care of.
A charging station with slats or perforations in the floor is good to have if you're going to be placing it on grass. Otherwise, the part of your lawn under the base station will die. Just remember, if there are gaps in the floor, grass might grow through, and you'll need to cut it by hand, or move the charging station every so often.
A good range of cutting height adjustment options. You might want to cut nice and low in the spring and autumn, when it's growing at its fastest. You ideally want a cutting height adjustment range of at least 20-50mm, unless you prefer not to take your lawn this low – 30mm is fine if you don't ever cut your lawn extremely short.
A floating cutting deck can be helpful if your lawn is a bit uneven. This helps to ensure an even cut, even on sloping ground, because the blades will tilt based on the terrain.
Wide blades, to ensure that the mower won't have any trouble with the edges of your lawn.
Good obstacle sensing capabilities. Some robotic mowers won't always detect lighter obstacles, even when bumped into. Also, you don't want your mower to get stuck behind a bench, or under a table. If possible, it's best to remove as many obstacles as possible from your lawn before using an automatic lawn mower – no robot mower is perfect at always avoiding them.
Why are some robot mowers so much more expensive than others?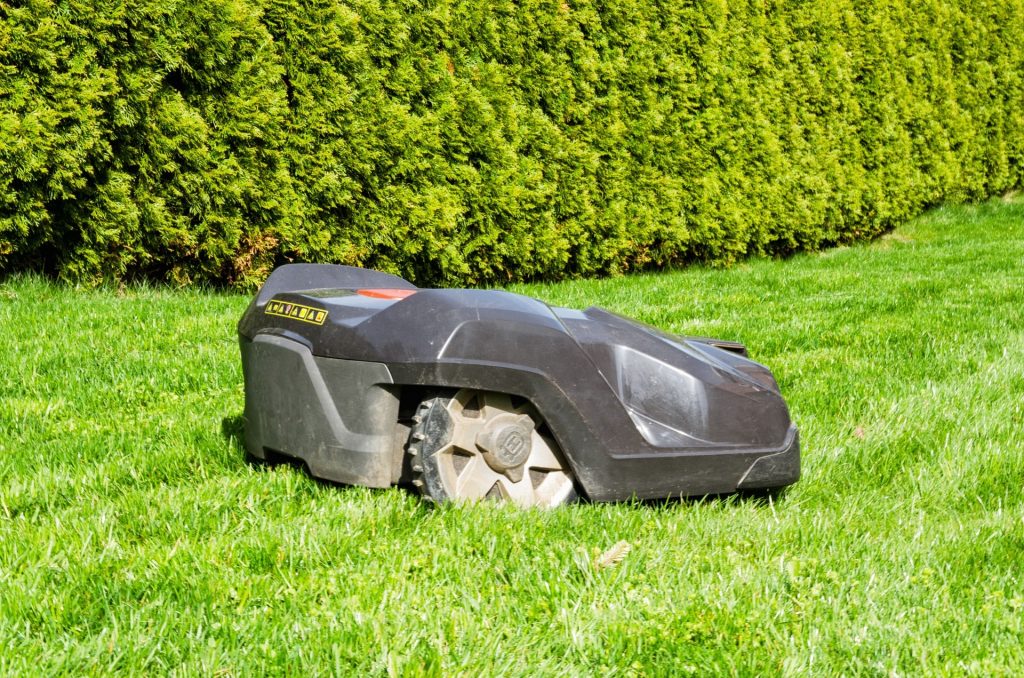 Robot mowers are sold based on their size, and the amount of ground they can cover. For example, you might see a mower being advertised as being able to cover a 250m² cutting area.
The more expensive robot mowers out there are normally the large ones, capable of taking care of a 500-1000m² lawn.
These larger, more expensive mowers often have other quite good functionality, such as:
Bluetooth reception, and an app, to control the lawn mower. Some even have voice controls, which you can use to adjust basic settings.
The ability to handle steep slopes, up to 35%, because they have a more powerful motor.
The ability to detect frost, and avoid mowing the lawn in these conditions.
The ability to calculate the most efficient mowing route, and mow accordingly, rather than cutting the grass randomly. Good robotic mowers should also be able to cut the grass without leaving tracks.
Different mowing modes, depending on the season. Some mowers also have eco modes, to reduce electricity usage.
Which robot lawn mower brands are best?
Flymo are one of the market leaders in the UK when it comes to robotic lawn mowers. They have a good range of these types of mowers, and they tend to be very well built. Flymo's mowers aren't cheap, but they're not massively expensive either, given the quality on offer.
Gardena also produces very good-quality robotic lawn mowers. They don't have quite as good a range as Flymo in the UK – they mostly sell their mowers in Germany, France, and Italy, and they're often more expensive.
Bosch and Honda also make great quality robotic lawn mowers, but these products are mostly designed for commercial uses, on very large lawns. These larger robotic mowers are typically priced at more than £1000.
How different robotic lawn mowers are controlled and programmed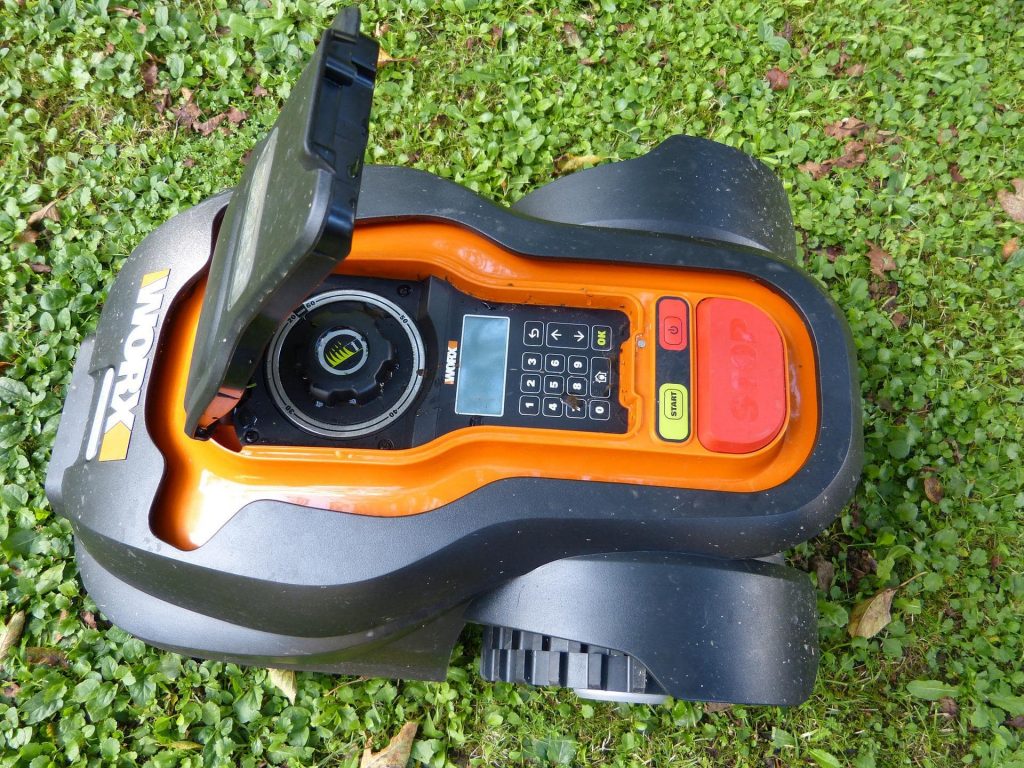 Since you won't be pushing around your new robotic lawn mower, like you would with a walk behind mower, you'll need a way to control it.
These days, most top of the line robotic lawn mowers come with an app, and the ability to connect to your phone via Bluetooth. Then, using the app, you can control things like how often it mows, whether it mows in the rain (most robot mowers are waterproof) and what times of day it comes out.
To prevent the mower from wandering off, you'll have to install a boundary wire around the perimeter of your lawn, prior to getting the mower to start its work. This wire is about the same thickness as a phone charging cable, and you can keep it in the ground using u-pins. Once you get the positioning right, you can dig a small trench and bury the wire, if you'd like to hide it. The wire plugs into the mower's charging station, and also helps to guide the mower back to base when it's time to recharge.
Also, most robot lawn mowers have a basic control panel with an LCD screen, and buttons on the top of the mower. If there's no Bluetooth functionality or app, this control panel is likely to be more complete, with a bigger screen and more buttons to control different settings.
Using the onboard controls, you can tell the mower to take a break, or change between different modes, such as to reduce the mowing frequency – some robo mowers have an eco mode, to save electricity. Also, there is often a dial on the top of the mower, which you can use to adjust the cutting height.
Types of gardens that aren't suited to robotic mowers
Before you buy a robo mower, it's important to check and make sure that your garden is suited to this type of mower.
It's a good idea to ask yourself questions such as:
Does your lawn have any steep slopes? If so, some cheaper robotic mowers might not be able to manage this. The best robotic mowers with a more powerful motor can handle up to a 35% incline.
Do you have young children or pets that may get frightened by the mower? Apart from ensuring that all family members are comfortable with this type of mower, you should also think about whether your pets or kids are likely to interfere with it. If you have a big dog, and a small robotic mower, he or she could theoretically try to chew on the wheels or even flip the mower. Most mowers will shut their blades down automatically if this happens, but it could still be a safety risk.
Does your lawn have lots of obstacles and/or any narrow passages? If so, most robotic mowers will be constantly bumping into them. Narrow passages aren't a problem normally, as long as they're at least 60cm wide.
Will you be able to keep your lawn free of dog poo when the robot is active? Some robotic mowers can deal with this, but others may get clogged up by it.
Does it matter what battery capacity a robotic lawn mower has?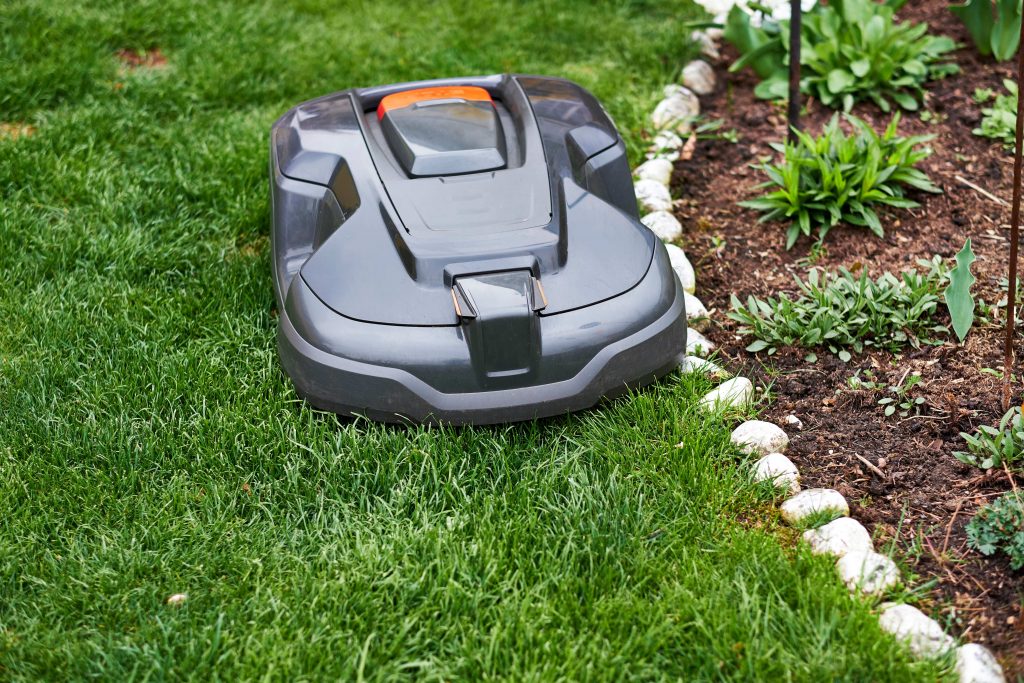 With a typical cordless lawn mower, its battery capacity is an important attribute. With a smaller battery, you won't be able to finish mowing your lawn before it cuts out.
However, with a robotic mower, it can recharge itself whenever it's out of battery, and it does this completely automatically. Therefore, you might be wondering whether robotic mower battery life is all that important.
The main benefit of having a robotic mower with a bigger battery is it means your lawn gets cut more quickly, meaning less chance of the mower interrupting your use of the lawn. With a big battery, your mower will be able to mow the entire lawn in one go, without having to wait to recharge.
Most mowers have a battery that lasts about 1-1.5 hours of mowing, but some of the more expensive ones have a 2 hour battery life, or even longer, helping them to avoid pausing when mowing larger lawns.
How does grass collection work with a robotic lawn mower?
Robotic lawn mowers don't collect your grass clippings – they mulch them back into the soil, helping to feed your lawn.
This leaves a bit more mess, but helps to avoid the hassle of having to regularly add fertiliser to your lawn.
Fortunately, because robotic lawn mowers cut the grass quite frequently, they produce quite fine grass cuttings, which can decompose easily. You shouldn't have any problems with grass clippings clumping up, even if the lawn is slightly damp.
How to take care of your robotic lawn mower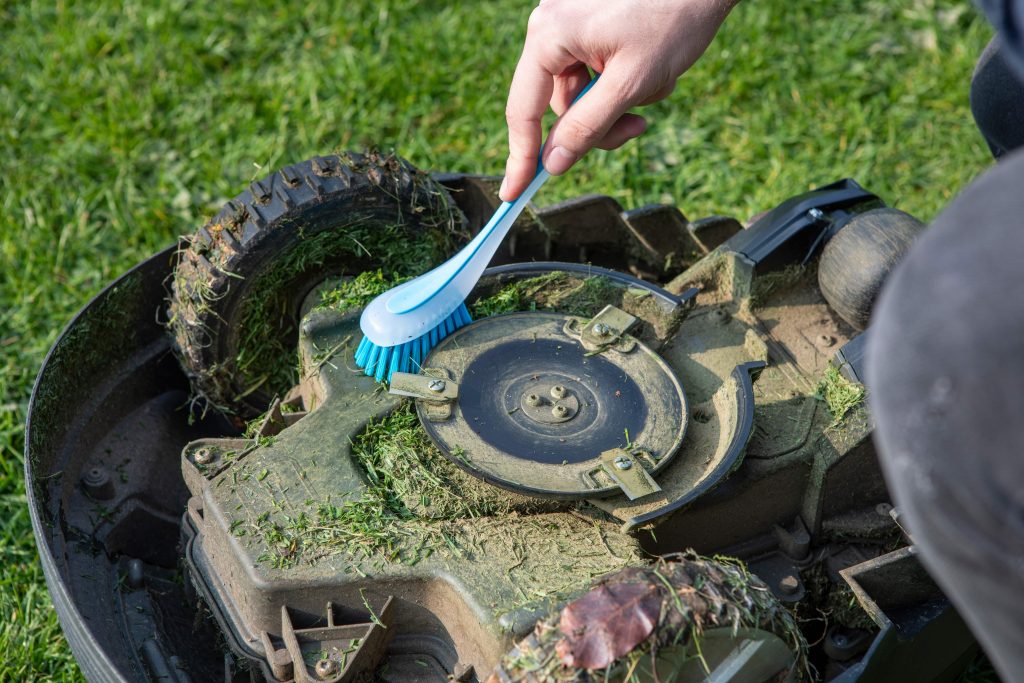 Robotic lawn mowers see quite a lot of use. Most of the time, they're programmed to come out every two to three days, since they can't easily deal with very tall grass.
As a result, you'll need to take care to maintain your lawn mower properly.
Fortunately, the only difficult thing you need to do is replace the mower's blade when it gets dull. You can't really sharpen most robotic mower blades, it's best to replace them, because they're fairly easy to source. This normally needs doing every 3-6 months or so when the mower is seeing regular use.
It's also important to clean the lawn mower regularly, every week or so. Otherwise, the blades, sensors and wheels will become dirty, affecting your lawn mower's ability to cut the grass effectively. You also want to avoid the charging contacts in the docking station becoming corroded, otherwise the mower won't be able to fully charge up. You can scrub the mower down with a brush, and many are designed to be washed with a hose as well.
Also, you might need to replace the mower's battery eventually, when it wears out – this normally takes 2-3 years. When the battery wears out, you might find that it only holds up to 70% charge or so, even if the mower says it's fully charged. It's important to keep your robotic mower in a dry, frost-free location during the winter, and try to keep it about half-way charged up when in storage, rather than fully charged, to prolong the life of the lithium-ion battery.
Conclusion
You've reached the end of our robotic lawn mower buyer's guide.
Before buying, it's a good idea to plan where your charging station will be placed, and where the boundary wire will go. When you do this, you can take a rough measurement of the area that the mower needs to cover, so you can buy the right size robotic mower for your needs.
Have any questions about choosing a robot mower? Feel free to leave a comment below, and we'll respond as soon as possible.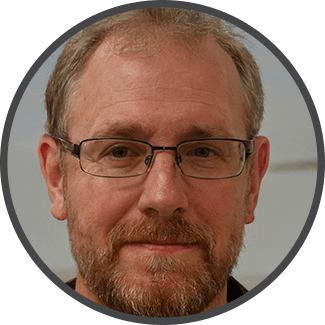 I'm Josh, and I'm the head writer at Lawn Care Pro.
I love everything lawns, but I'm a bit of a lawn mower nerd. I spend a lot of my free time tinkering with mowers, and planning my mowing schedule for the next few weeks.
I'm also into cars, which comes in very helpful when servicing a mower engine!