Looking for an easy to use cordless electric lawn mower, that offers great value for money?
In this buyer's guide, we've reviewed the 7 best cordless mowers on the market right now. We've assessed each mower based on its cutting ability, ease of use, durability, and value for money.
We've also explained some key things to look for when buying the best cordless mower, to help you find the right electric lawn mower for your garden.
Quick comparison table
BEST SMALL CORDLESS MOWER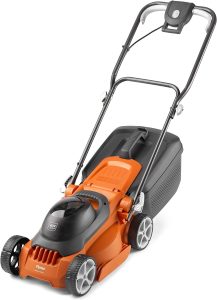 BEST MEDIUM CORDLESS MOWER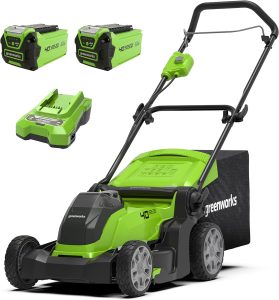 Greenworks
G40LM41K2X 37cm Mower
BEST LARGE CORDLESS MOWER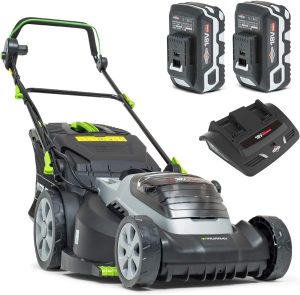 Murray
44cm Cordless Lawn Mower
BEST SMALL CORDLESS MOWER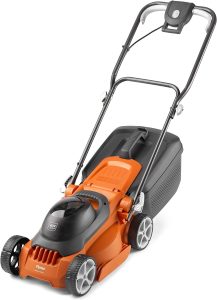 BEST MEDIUM CORDLESS MOWER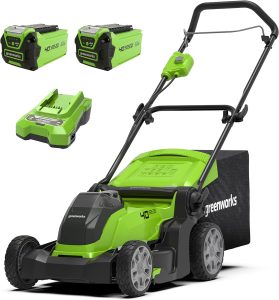 Greenworks
G40LM41K2X 37cm Mower
BEST LARGE CORDLESS MOWER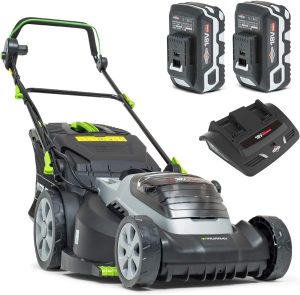 Murray
44cm Cordless Lawn Mower
Best cordless lawn mowers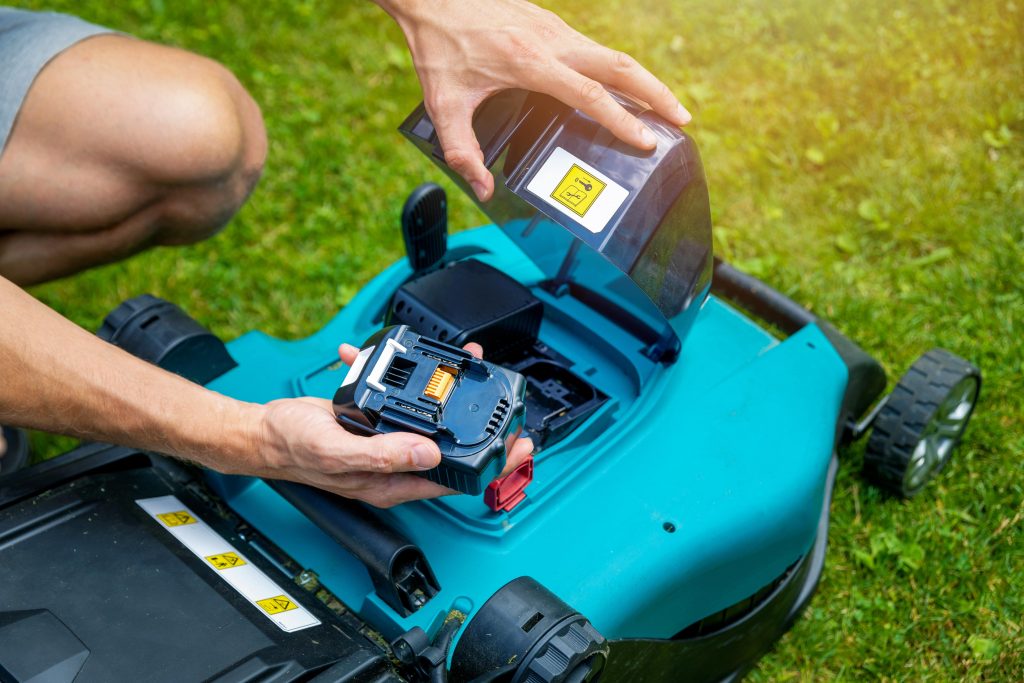 Let's begin our reviews.
Below, we've looked at 7 of the best cordless electric mowers for sale in the UK in 2023.
We've picked this mower at #1 because it's a mid-budget option that's also relatively small – making it very easy to use.
Since it comes with a 30cm cutting width, this isn't the most efficient mower out there. However, it's very lightweight, at just 8.8kg, and is extremely manoeuvrable. It's very easy to use, and is especially good if you're relatively new to mowing lawns, or want the lightest electric mower possible.
The wheels are quite tough, and do a good job traversing most types of grass, including slightly uneven lawns. The blade is also pretty good quality – it stays sharp over time, and leaves a clean finish, in part due to the power available from this lawn mower's motor.
To save weight, Flymo hasn't included the biggest grass box on this mower. It's 30L, which is fairly typical of a lawn mower of this size. However, while you might need to empty the grass box mid-mow, the batteries will last a long time. They also recharge quickly – you can get the batteries back to a full charge within 2 hours.
If you want a simple, easy to use lawn mower for smaller gardens, this is a great choice that offers good value for money. However, you might want something bigger if you've got more grass to cut.
---
Pros
Good value.
Lightweight & easy to use.
Great battery capacity & charge time.
Quality steel blade.
Cons
Slightly on the small side.
This Murray cordless rotary lawn mower is a decent bit bigger than the Flymo mower we just looked at.
It comes with a 44cm cutting width, which is about as big as you'll find on a battery-powered lawn mower. As a result, it's very efficient, allowing you to cut large lawns in no time at all. It isn't very manoeuvrable in small spaces, due to its size. However, this cordless lawn mower remains very lightweight, despite being quite wide.
In terms of the quality of its battery capacity and run time, this mower is second to none. The batteries last for absolutely ages, despite not adding much weight to the mower. And since you can cut large areas of grass very quickly, you can actually get multiple uses out of each battery charge with this mower.
The cut quality of this lawn mower is also very good – it's comparable to a top of the line petrol lawn mower. The steel blade will power through anything, including thick grass, and can be adjusted to a height of between 25mm and 75mm – allowing you the freedom to cut the grass lower when the weather is warm, and leave the grass higher going into winter.
Murray's mower doesn't have a mulching setting, but it does allow you to rear discharge to save time. Alternatively, you can keep your garden clean by collecting your clippings in the 50 litre grass collection bag.
The only downside to this Murray mower is the price. However, if you have a large garden, and want to mow it in as little as 15 minutes, then this is an investment worth making.
---
Pros
Extremely efficient.
Very long battery life.
Can collect or discharge clippings.
Works well on thick grass.
Cons
Slightly expensive, but worth the money in our opinion.
If Flymo's mower might be a bit small, and Murray's mower would be too big, this Yard Force mower offers a good compromise, with its 37cm cutting width.
Given its size, and how efficient it is, the price of this cordless lawn mower is actually quite reasonable. The cutting height adjustment range is also good: there are 7 settings you can change between using a simple lever.
This mower comes with side combs, helping to trim the edges of your grass in areas you'd normally need to use a strimmer. It even has a rear roller, to help mow stripes. The roller has a decent weight to it, and is pretty good at its job.
The reason this mower is on the cheaper side is probably the batteries. They have enough charge for mowing a small garden, but don't normally last more than 30 minutes. They're quite small overall, and only come with a 1 year warranty – while the rest of the mower has a 3 year guarantee after you register it on the Yard Force website.
If you need a reasonably priced electric lawn mower for a small lawn, this is a good option. However the battery capacity could be better, given its size.
---
Pros
Good cutting height options.
Does a great job cutting edges of your lawn.
Great price.
Cons
Battery capacity could be better.
The Flymo Mighti-Mo is just about the cheapest cordless lawn mower that you can buy. But is it any good?
The main reason this rotary mower is so cheap is its size. It has a 30cm cutting blade width, so it's not extremely efficient at mowing large lawns.
However, the Mighti-Mo does come with a good quality steel blade. Many mowers at this price point come with a plastic blade instead, so it's nice to get a steel blade at this price.
As you might expect given its size and what it costs, this cordless lawn mower is very lightweight, and is mostly made of plastic. As a result, it feels a bit flimsy, and isn't all that durable. In particular, the battery holder mechanism can break if not treated carefully, and the handle isn't that sturdy.
You still get a 2 year warranty from Flymo with this mower, so you shouldn't have to worry about it breaking down immediately. But you definitely get what you pay for in terms of its long-term durability.
---
Pros
Great price.
Easy to manoeuvre.
Quality steel blade.
Cons
Not all that durable.
This is another mid-size cordless electric lawn mower, made by Greenworks. The difference between this mower and the Yard Force mower we just reviewed is this one is more expensive.
Greenworks' cordless lawn mower is positioned as a premium option. It has a large capacity 50L grass box, and can also mulch your grass clippings if you choose, which is a great option to have. It creates very fine clippings, which work well as compost for your garden.
This mower also leaves a very clean finish, even on thick grass. It's quite powerful, but isn't too noisy, and is easy to operate, because it's very lightweight. It's also easy to push up slopes, if you have an uneven garden.
There are 5 cutting height adjustment settings, rather than the 7 you get with most mowers at this price point. However, the range of cutting heights available is quite good – from 25mm to 85mm – and it's easy to change between them.
The only real downside to this battery-powered mower is it's not the best at cutting the grass extremely short. Even after mowing on the 25mm setting, your lawn might not look as short as you'd expect.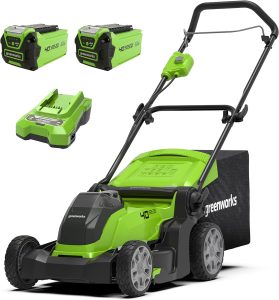 ---
Pros
Offers a clean, consistent cut.
Good range of height adjustment settings.
Can mulch clippings.
Very lightweight.
Cons
Not the best for cutting grass extremely short.
This is probably the most expensive cordless mower you can buy in the UK right now.
Rather than putting the cutting width in the name of the mower like Bosch normally does, they've named this mower after its battery voltage (36V) and the maximum lawn size you can use it with (650 square metres). The cutting blade width is actually 40cm.
In terms of pure cutting performance, this battery-powered mower lives up to its price tag. It'll destroy long grass, thick grass, and slightly wet grass, leaving behind a clean, consistent cut. The quality of the blade and the cutting deck is second to none.
Despite the power of the motor, this is actually a very quiet rotary lawn mower, and doesn't vibrate as much as you'd expect it to. It's also very comfortable to push, because of the smart handle design. Rather than just being a straight bar, the handle has two extra parts that stick up at a 90-degree angle, giving you the option of pushing with your hands facing forwards rather than downwards.
There are also a heap of advanced gadgets and features you get with this Bosch mower. For example, the blade is specifically designed to help cut and pick up leaves in the grass box, which is very useful when mowing in the autumn months.
We just wish Bosch has included slightly better batteries with this mower. Its run time isn't brilliant, given what it costs.
---
Pros
Excellent mowing performance.
Quiet, & has low vibrations.
Comfortable to use.
Very efficient for large gardens.
Cons
Expensive.
Relatively short run time.
The first thing you'll probably notice when looking at a picture of this Yard Force mower is actually the handle. It's much thicker than on many other cordless mowers, and comes with a full-width bar rather than individual levers. As a result, this is a very comfortable cordless lawn mower to push, even for long periods.
You shouldn't need to use this mower for very long mowing sessions though, because it's very efficient. Although the cutting width is relatively small, at 34cm, the blade is nice and sharp, and is backed by a very powerful motor.
The 40V/2.5Ah batteries also offer good capacity for a mower of this size. You won't have to worry about it running out of juice, at least when mowing a small or medium-sized lawn.
As with most Yard Force mowers, the LM G34 comes with a rear roller. The wheels are also a decent size, helping it manage uneven and bumpy ground.
However, this mower can be a bit hit and miss. For some buyers, it's been very tough, and has lasted for a number of years. But for some people, the motor has broken down after a few years of use. Yard Force does offer a 3 year warranty with this mower to help provide peace of mind, if you're worried about these sorts of issues.
As an added bonus, you get a cordless hedge trimmer when you buy this mower, which is compatible with the same batteries the mower uses. However, this does increase the cost of the combined package.
---
Pros
Comfortable to use.
Performs well on slopes.
Powerful motor.
Good battery capacity.
Comes with a hedge trimmer.
Cons
Motor has durability issues for some people.
Expensive.
Cordless lawn mower buyer's guide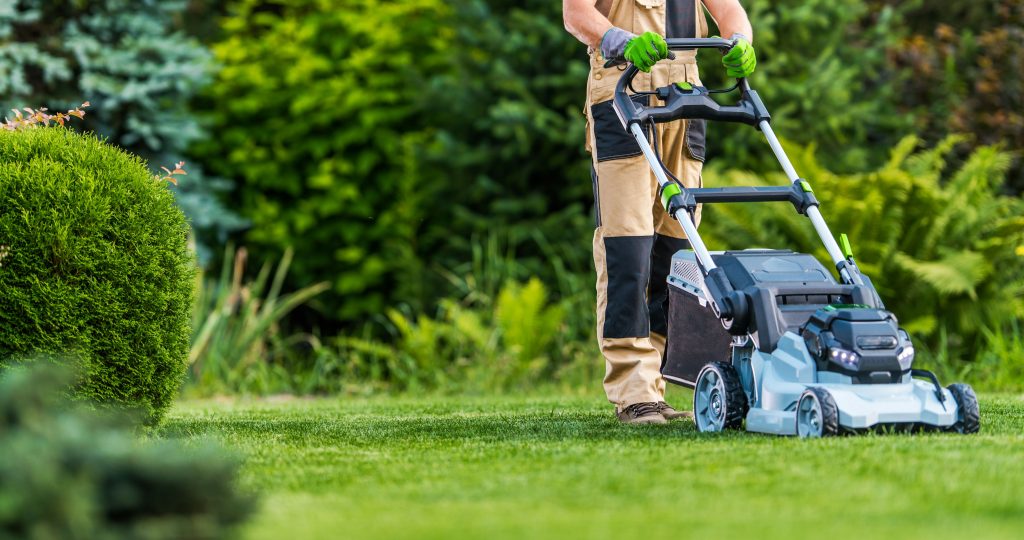 In this section, we'll explain what you need to know to find the best cordless lawn mower given the size of your garden, and your level of mowing experience.
What size cordless mower should I get?
Different cordless mowers are available with different cutting widths.
Basically, the cutting width is the width of the rotary blade under the cordless lawn mower. It measures how much grass will be cut with each pass.
The bigger the cutting width, the more efficient your cordless lawn mower will be – you'll cut more grass in less time. However, bigger mowers are less manoeuvrable, heavier, and cost more.
Therefore, if you only have a small lawn, getting a mower with a cutting width of about 30-38cm is recommended. For medium lawns, you can go for a cutting width of between 35 and 40cm. And for large lawns, you will want a cutting width of at least 40-45cm, if you don't want to buy a ride on mower.
How much power do I need?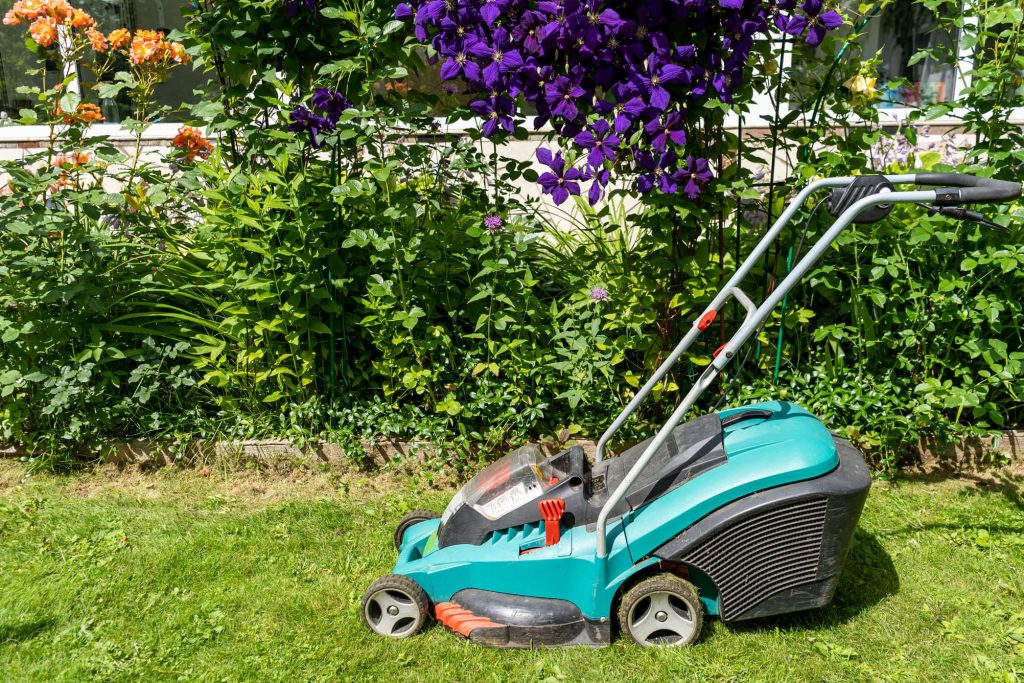 Cordless electric lawn mower power is measured in volts, based on the power of the battery.
The higher the voltage, the more powerful the mower's blades will be. This is very helpful when cutting thick grass. However, more power means that the battery will run out of charge sooner, unless a bigger battery is fitted.
Cordless mowers typically come with about 35-40 volts of power. Bigger cordless lawn mowers designed for large gardens normally have a higher voltage.
Cordless mower batteries explained
Cordless electric lawn mowers come with a lithium-ion battery, which you detach from the mower for charging.
The capacity of these batteries is measured in amp hours (Ah). Unfortunately it's not as simple as 1 Ah = 1 hour of running time. The running time of the lawn mower will also depend on how energy efficient it is, and the power of the motor.
A good capacity lawn mower battery will have about 2-3 Ah, depending on the size of the mower. This will equate to a run time of about 20-40 minutes.
Often, the batteries are sold separately to the lawn mower itself. This can be annoying, but it also gives you the option of buying a battery with more capacity, if multiple types are available from the manufacturer. And sometimes the mower requires two batteries rather than one – for example, 2x 20 volt batteries for a total of 40 volts.
With a cordless lawn mower that uses li-ion batteries, you don't need to fully drain the batteries each time. It's fine to let it get down to 20% or 30% capacity, and then recharge the battery overnight. If you don't recharge overnight, it will normally take about 2-3 hours to fully recharge a lithium-ion lawn mower battery, depending on its amp hour rating.
It's best not to leave the battery charging at 100% charge for extended periods of time, as this can strain the battery. However, it shouldn't cause long-term damage with modern lithium-ion batteries.
Cordless mower cutting height explained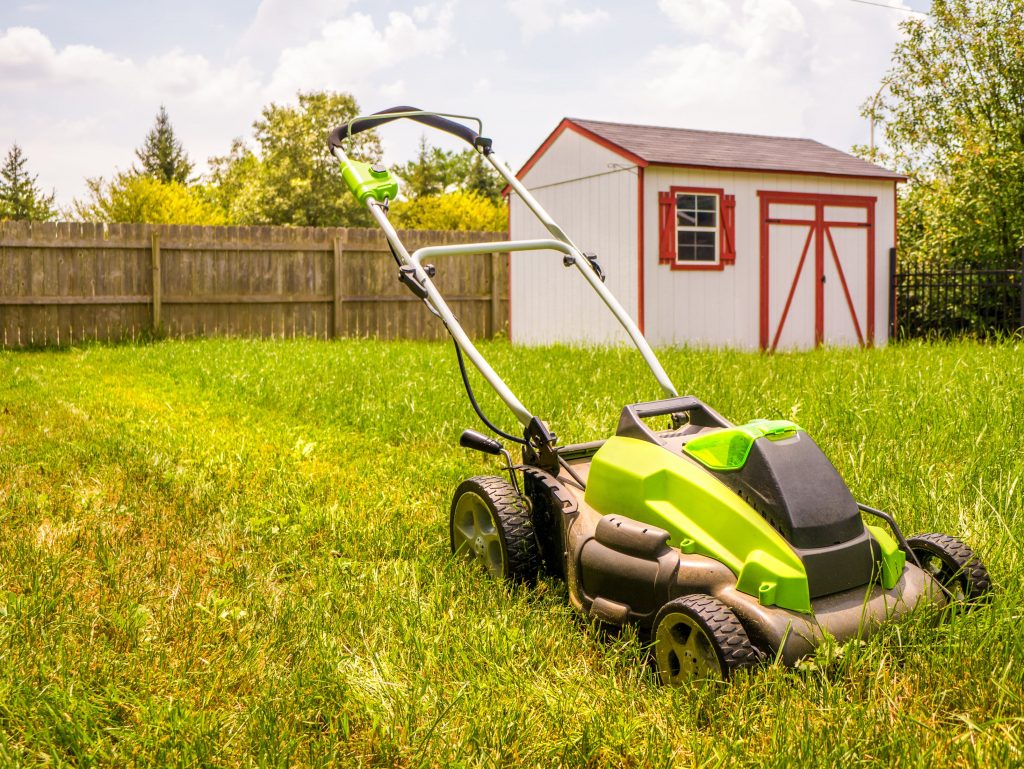 Cordless mowers normally have quite a good range of available cutting heights. A range of 25mm to 75mm is fairly typical.
In most cases, especially when cutting your grass in the summer and early autumn, you will want to use it on a relatively low setting, between 20mm to 30mm.
However, having the ability to cut the grass taller can be very helpful. For example, you might want to do a final mow before the winter, but not want to have the grass too short while it's dormant. It's also best to keep the grass taller when it's unhealthy and not growing quickly.
To adjust the cutting height on a cordless lawn mower, there's normally a lever or switch you can use. Not all levers are created equal though – always ensure that the cutting height adjustment mechanism is easy to use, and resistant to breaking. Avoid flimsy plastic cutting height adjustment levers at all costs.
How to find an easy to use cordless mower
Apart from having an easy to use cutting height adjustment mechanism, as we just discussed, what else makes a cordless mower easy to use?
The main thing to consider is the weight of the cordless mower. The lighter it is, the easier the cordless mower will be to manoeuvre. However, lighter lawn mowers are often made mostly of plastic, making them a bit more flimsy.
The design of the wheels is also important. Large wheels are good to have, as they help the mower traverse slopes and uneven lawns. Having wheels with good tread is also helpful, to prevent the wheels from sticking in the ground as you turn the mower.
Also look at how easy the grass box is to use. Does it give you any indication when it's full of grass cuttings, and is it easy to detach, empty, and reattach?
Finally, think about how easy the electric mower is to assemble. If the provided instructions aren't clear, and putting it together is tricky, online reviewers will likely point out this issue.
How much should I pay for a cordless lawn mower?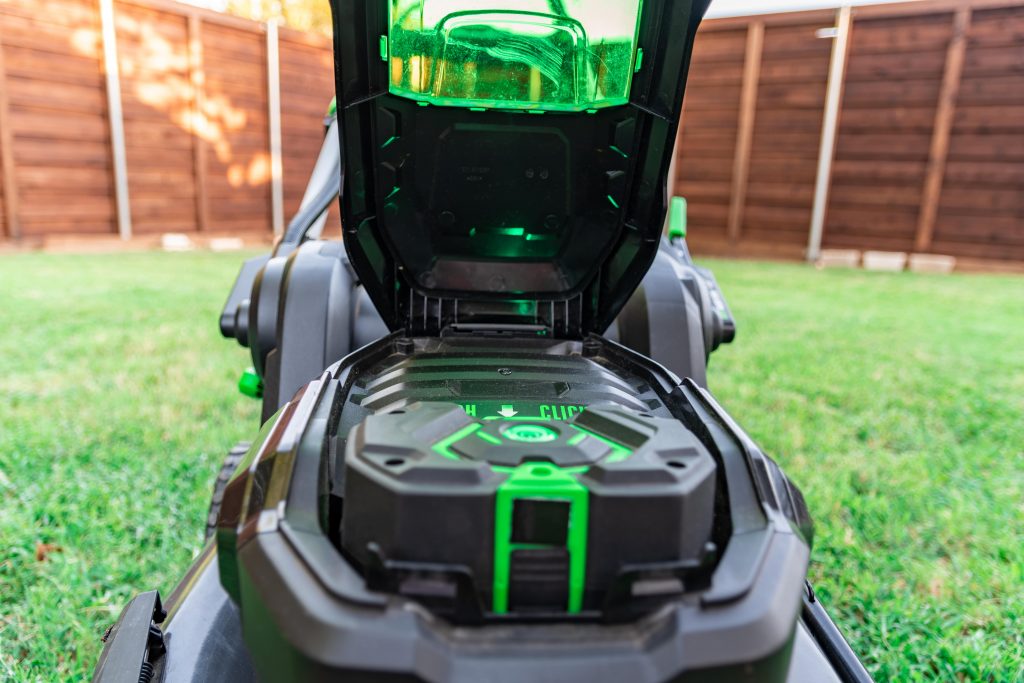 The cost of a cordless lawn mower is largely determined by the battery. Lithium-ion batteries still cost a lot of money to make. Therefore, larger cordless lawn mowers with a large battery and a more powerful motor tend to cost a lot more.
Depending on the cutting width, you can expect to pay about £250-£350 for a great quality electric cordless mower, including the cost of the battery.
However, if you do your research and choose carefully, you can also get much cheaper costless mowers that are still good value, for about £200.
How electric lawn mowers manage grass cuttings
Nearly all electric rotary lawn mowers these days have a grass box, also known as a grass bag or grass collector. A good size grass box normally has a capacity of 30-40 litres, which is enough to mow most small to medium sized lawns without having to empty it.
However, many good quality cordless mowers now also have a mulching plug. With the mulching plug in place, the mower repeatedly cuts the clippings inside the cutting deck, creating extremely fine particles. These fine grass cuttings are then returned to your lawn as compost, releasing vital nutrients back into your lawn.
If your lawn is healthy and doesn't have an existing thatch problem, and you want to minimise lawn care hassle, then mulching is a great idea. Paying a bit more for a mower that can mulch your clippings is often a good investment to make.
Other nice to have cordless lawn mower features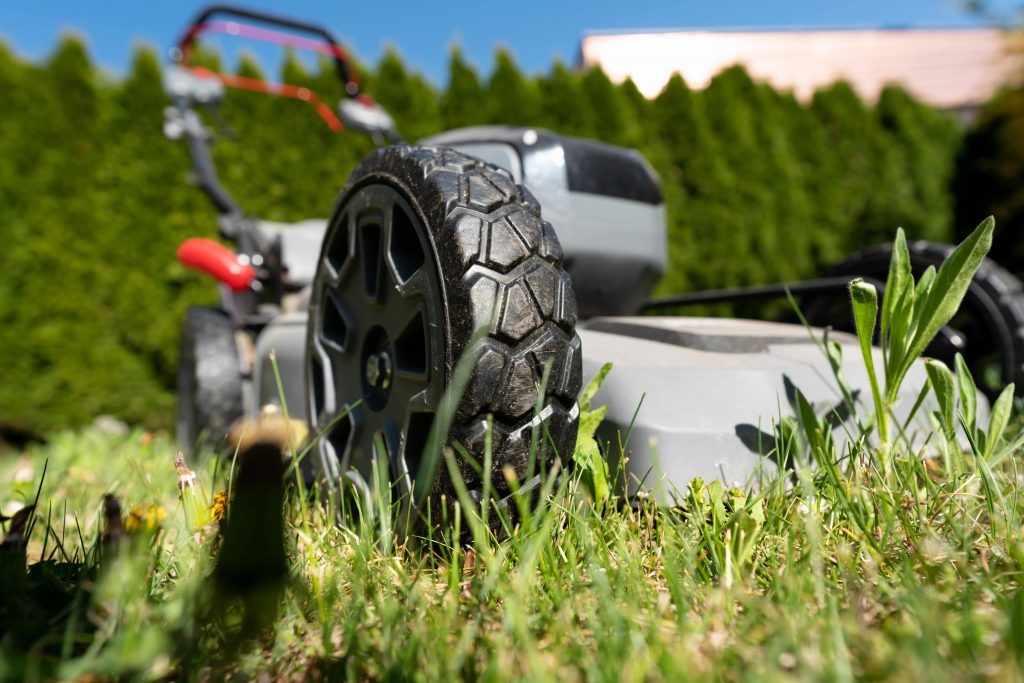 There are also some other features you'll find on more expensive cordless mowers.
Here are the features that are worth having, and how they help.
Being self-propelled. If a mower is self propelled, this means that the motor drives the wheels, as well as the blade. This means it takes less effort to push the mower forward. Normally, only a petrol mowers is self propelled, but some top of the line cordless mowers are as well.
Dual lever handle. Some mowers only have a lever on the handle on one side. With this design, you have to hold down the lever to make the blade spin with your right hand. However, with a dual lever handle, you can use either hand and alternate between them.
A rear roller. With a rear roller, you can mow stripes and other patterns on your lawn, by flattening the grass behind you as you mow.
A side comb. Using a side comb, you can cut grass at the very edge of your garden, where your mower can't normally get to.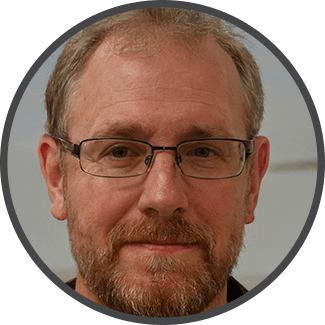 I'm Josh, and I'm the head writer at Lawn Care Pro.
I love everything lawns, but I'm a bit of a lawn mower nerd. I spend a lot of my free time tinkering with mowers, and planning my mowing schedule for the next few weeks.
I'm also into cars, which comes in very helpful when servicing a mower engine!