Are you considering buying an AL-KO lawn mower?
In this review, we've taken a look at four of AL-KO's lawn mowers, to see if they're any good.
We've also assessed AL-KO as a company more broadly, including where they're made, and how long the company has been around.
Contents
About AL-KO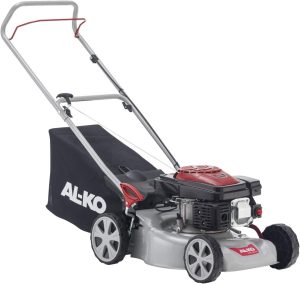 AL-KO KOBER (or AL-KO for short) is a German technology, vehicle parts, and garden equipment company.
Founded in 1931, AL-KO originally produced lawn mowers, as well as automotive components, such as axles. Today, the company still produces vehicle parts, and even makes air conditioning components, and well as garden tools and equipment.
The company has quite a large range of garden products, including lawn mowers, hedge trimmers, scarifiers, and strimmers.
When it comes to lawn mowers, AL-KO has quite an extensive range. They sell everything from manual push mowers to fully automated robotic lawn mowers, as well as petrol and electric rotary mowers. Thanks to their automotive pedigree, AL-KO also has a range of ride-on mowers available.
Where are AL-KO lawn mowers made?
AL-KO lawn mowers are manufactured by the company at its factory in Austria. They do not outsource production of their garden equipment, unlike some of their competitors.
Are AL-KO lawn mowers any good?
AL-KO lawn mowers are generally considered to be very good. They are sturdy, durable, and come with a two-year warranty. You can also get a five-year warranty with some AL-KO mowers, provided you service your mower annually at an official AL-KO dealer.
With regards to cutting quality, AL-KO's mowers are also generally very good. Their petrol mowers in particular are quite powerful, and are effective at cutting long grass. Their electric mowers are typically a bit lighter and less sturdy, but are still more durable than most competing products, especially when it comes to the grass box.
It's worth noting though, AL-KO mowers are not cheap. Because they're well made, and are produced in Austria, rather than China, this means that AL-KO mowers are often more expensive than similar mowers from companies like Bosch or Cobra.

AL-KO lawn mower reviews
In this section, we've reviewed four of AL-KO's most popular lawn mower models.
We've assessed each mower's performance, durability, and value for money.
This mower is one of AL-KO's best-selling petrol mowers.
Since it has a 46cm cutting width, this is a decent size petrol lawn mower, best for medium-sized gardens. It feels very sturdy, especially when compared to other cheaper petrol lawn mowers.
Fortunately, this self propelled mower has a 2kW (2.7hp) motor, which offers plenty of power, even despite the mower being quite heavy.
Regarding the cutting quality, this mower performs well. It can handle slightly wet grass, as well as long grass, and does a good job collecting clippings in the 50L grass box.
The only downside to this mower is assembly – it can be a bit tricky to put together, especially the grass box.
Pros
Offers plenty of power.
Sturdy.
Allows for efficient mowing.
Cons
Can be a bit tricky to assemble.
If you're looking for a smaller, battery powered mower instead, the AL-KO Easy Flex 34.8Li is worth checking out.
Like most other AL-KO mowers, this mower is not cheap. It is a bit lighter and less sturdy-feeling than the petrol mower we just looked at, but this does make the mower quite manoeuvrable, which can be helpful when trying to mow around obstacles, such as trees.
This mower is quite durable, and the battery lasts for a long time between charges. For small to medium sized lawns, it's great – and the size makes it suitable for smaller gardens as well.
Just remember, the grass box only has a 30 litre capacity, so it may need emptying mid-mow unless you have a small garden.
Pros
Very manoeuvrable.
Good battery life.
Works well for small lawns.
Cons
Small grass box capacity.
To save a bit of money, you can also look at AL-KO's corded electric lawn mowers, such as the Comfort 40 E.
This mower is a good size for most lawns – at a 40cm cutting width, it's nice and efficient. However, it may be a tight squeeze on very small lawns.
You get a 43 litre grass box, which offers plenty of space, and you can also choose to mulch your grass clippings if you'd prefer. This is quite a good option to have on a corded lawn mower – not many of these types of mowers give you mulching functionality.
The one thing you miss with this mower is a rear roller – it can't mow stripes. However, it does come with a 16m power cable, unlike the 10m cables that most other mowers have, and the handle is also height adjustable, helping you mow more comfortably.
Pros
Good price.
Very efficient.
16m power cable.
Can mulch your clippings.
Overall value rating
⭐⭐⭐⭐⭐
AL-KO also makes quite good manual lawn mowers, if you're after something a bit more simple.
This push mower comes with a 28cm cutting width, which is quite small – you'd only really want to use this mower on a small lawn, otherwise mowing will take a long time. If you do have a small garden, this mower is nice and manoeuvrable, partly thanks to its extra-large wheels, and low-weight design. There are also larger push mowers in the AL-KO range, for those with larger gardens.
Just like on most rotary mowers, the cutting height is adjustable, between 14-35mm. There is no grass collector included, but it can be purchased separately. It's probably not worth buying though, since grass collectors on manual mowers can be quite poor at catching your clippings, and they can be a bit fiddly to install.
This isn't the cheapest push mower on the market, especially given its size. However, AL-KO's mower is a sturdy option, which offers a clean cut, and good mowing efficiency if you have a small lawn.
Pros
Easy to manoeuvre.
Sturdy.
Allows for a clean cut.
Cons
Quite small – not the most efficient for larger lawns.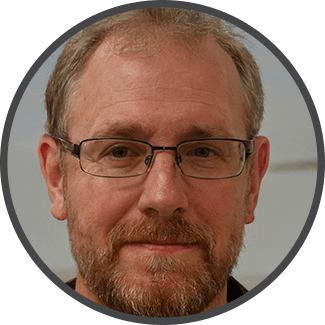 I'm Josh, and I'm the head writer at Lawn Care Pro.
I love everything lawns, but I'm a bit of a lawn mower nerd. I spend a lot of my free time tinkering with mowers, and planning my mowing schedule for the next few weeks.
I'm also into cars, which comes in very helpful when servicing a mower engine!