Considering buying a Webb mower, and wondering if they're any good?
We've conducted some Webb lawn mower reviews, to see if their lawn mowers are really worth buying.
We've reviewed three different Webb lawn mowers, including corded and cordless options, to see if they're worth the money.
33CM CORDED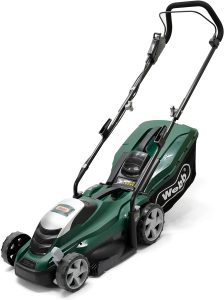 40CM CORDED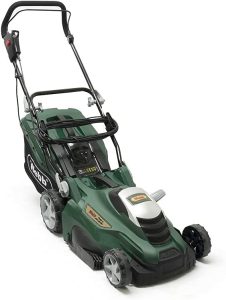 43CM CORDLESS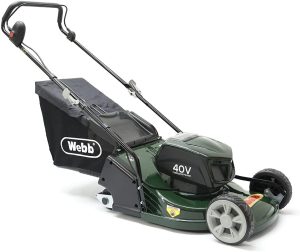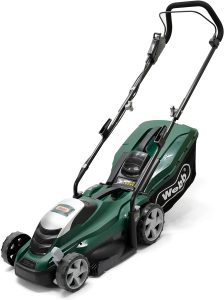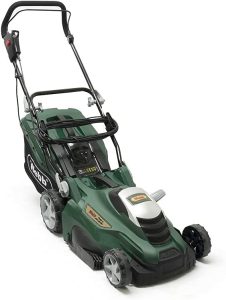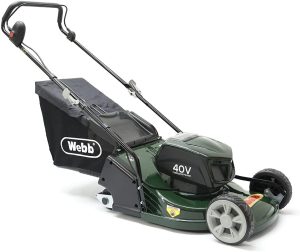 Contents
About Webb
Webb is a British company, based in Swindon, that specialises in garden equipment. They sell manual cylinder mowers, electric mowers, self propelled petrol lawn mowers, and ride-on mowers, as well as tools such as hedge trimmers and other accessories.
Webb was founded in 2011, but the company behind Webb has a much longer history. This parent company had been a wholesaler of garden equipment in the UK since 1938, and recently decided to begin making their own products, with the help of the industry knowledge they had picked up over the previous 73 years.
Most Webb mowers come with a 2-year warranty as standard.
Are Webb mowers any good?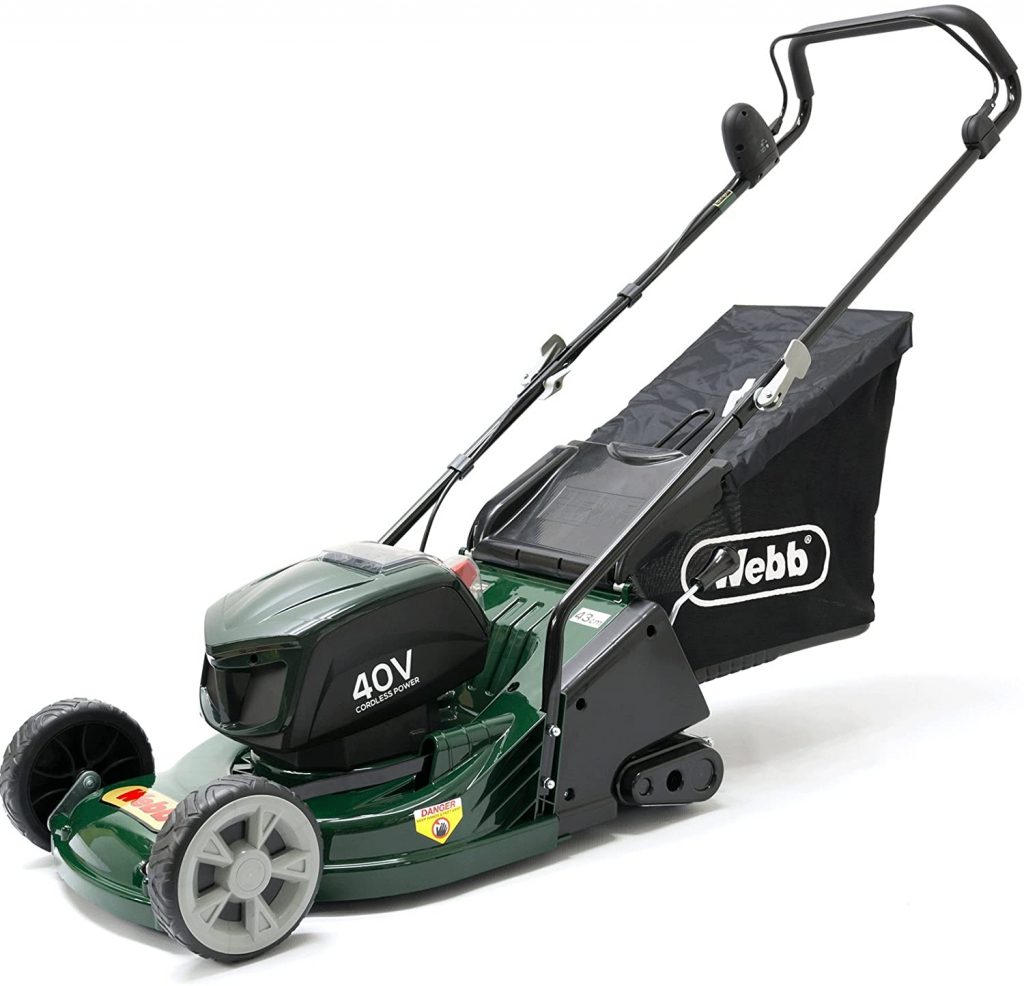 Webb hasn't been making mowers for an incredibly long time. When compared to other companies like Einhell, they haven't had their own manufacturing processes going for very long. They're also not a massive company, their market share is relatively small compared to a company like Flymo.
However, Webb is known to be a pretty good British mower company. They're not cheap, but their mowers are known for being easy to use, having great mowing performance, and offering quality in the little areas that matter most.
For example, if you buy a Webb mower and use the grass collector, rather than mulching, you can be assured that the clippings will go into the grass box, rather than leaving a mess on your lawn. This is the type of quality you can expect from Webb – they offer more than just mowers that cut grass well.
Although they use plastic in places on their corded mowers, like most mower companies, their designs are generally very smart, making for durable mowers.
In summary, Webb mowers are generally very good, and are normally very sturdy, especially with a Webb petrol mower. However, they're not the cheapest mowers on the market.
Webb Corded Electric Mower Reviews
First, we'll review two of Webb's corded electric mowers.
These types of mowers are best if you're looking for a new lawn mower that's a simple rotary option, without the added cost of having a battery, and not an expensive option, like a self propelled petrol mower.
Webb WEER33 ER33 Review
The WEER33 ER33 from Webb is one of the cheaper cordless rotary mowers you can buy in the UK right now. It's a relatively small mower, with a 33cm cutting width, and a 1300W motor, which connects to mains power via a 10m cord.
This isn't the most powerful lawn mower on the market, and it has a relatively small 35 litre grass collection bag.
Essentially, this mower is designed for small lawns – it's electric, and not self propelled. Unless you're cutting extremely long grass, the collection bag will have enough capacity, and the motor will have enough power for mowing a small patch of grass. It's relatively light and easy to manoeuvre, which is useful when you need to make tight turns in smaller gardens, and even works on uneven ground.
You can set the cutting height between 25-65mm, which is a good range at this price point. Height adjustment is also easy – there's a lever you can use, so you don't have to access the cutting deck to manually adjust the blade, like you do on many other cheap rotary mowers.
From looking at the picture, you may be concerned about the amount of plastic used on this mower, especially on the base and outer shell. This is fairly typical on mowers at this price point. However, Webb has been quite smart with the design. You won't have durability issues with this mower – the housing, cutting deck, motor, and steel blades are all very tough.
Verdict: great little cordless mower for small gardens.
Pros
Good manoeuvrability.
Easy height adjustment.
Durable.
Good price.
Cons
N/A – great value mower.
Overall value rating
⭐⭐⭐⭐⭐
Webb WEER40 ER40 Lawn Mower Review
This is essentially the big brother of the lawn mower we just reviewed. If you like the sound of the Webb WEER33 ER33, but have a slightly larger lawn, this mower is worth looking at.
The WEER40 ER40 comes with a larger 40cm cutting width and a 50 litre grass collection box. The power cable is the same length, at 10 metres, but the motor is more powerful, at 1800W, although it's not self propelled.
In short, this mower is best for medium lawns and large-sized gardens. The extra power in the motor really comes in handy if you're trying to cut longer grass, and the extra cutting width means you can cut more with each pass. However, it would be nice to have a longer power cord. You might need to buy an extension cord, depending on where your nearest power outlet is.
The other thing Webb has done with this mower is increase the range of available cutting heights. You still use the same type of single lever mechanism to adjust the blade, but the heights available are 20-70mm. This gives you more freedom to make a shorter cut in the summer and autumn, when your grass is going fastest, and a higher cut in the late autumn, if you plan to leave your grass a bit longer for the upcoming winter.
Other than being a bigger, more powerful mower, the ER40 has essentially the same design as the ER33. It's very durable, and folds down for easy storage. However, it is a fair bit more expensive, and given what it costs, we would like to see a mulching function.
Verdict: quality cordless mower, albeit a bit expensive.
Pros
Efficient.
Works well on long, rough grass.
Good cutting height adjustment range.
Good durability.
Cons
No mulching function.
Overall value rating
⭐⭐⭐⭐⭐
Webb Cordless Electric Mower Reviews
Now we'll review one of Webb's cordless electric lawn mowers.
If you don't mind paying extra for the included battery, the manoeuvrability of cordless mowers is really great to have, especially for large gardens.
Webb WERR17LIP Lawn Mower Review
The Webb WERR17LIP is designed as a premium cordless mower for small to medium gardens.
It comes with quite a large 43cm cutting width, and a 4Ah battery, which provides plenty of capacity. You can mow even quite large lawns with this mower without having to worry about recharging the battery.
However, because the battery is so big, this isn't a cheap mower. It's quite expensive when you include the cost of the battery, and isn't self propelled.
You do get a lot in return for your money though. The grass collection bag is a decent size, at 55L, and you can also choose to side discharge or mulch your clippings if you'd prefer. Having all of these three options is really great, especially if you don't like the hassle of having to empty the clippings box when mowing.
In terms of mowing performance, this Webb mower is about as good as it gets when it comes to cordless mowers. It has plenty of power, and the steel blades offer a clean, efficient cut. It also does a great job at managing clippings – they're forced down into the lawn when mulched, and always go into the bag when you're collecting them.
This mower is also quite easy to use. It has a nice sturdy feel, but isn't too heavy. Like on all Webb mowers, height adjustment is easy, and there are 7 settings to choose from, between 23-77mm, which is quite a good range. Plus, the handles are nice and soft, and don't become uncomfortable after extended periods of mowing.
Verdict: not cheap, but a good-quality cordless mower for larger gardens.
Pros
Can mulch and side discharge.
Wide 43cm cutting width.
Easy and comfortable to use.
Are Webb mowers worth the money?
Webb mowers are not normally the cheapest options you can buy. Although they're not the most expensive, they're still a bit pricier than some of their competitors.
So are Webb mowers worth paying for?
We think that Webb mowers are worth the money, for two reasons. Firstly, Webb cares about quality in areas that other manufacturers often miss. For example, it's always easy to adjust the height on a Webb mower. They always included a single lever to raise or lower the blade, rather than being lazy and having a manual process to adjust the cutting height. On many other cheaper mowers you have to tip the whole thing over and adjust the position of the axle to adjust the cutting height.
Secondly, Webb mowers are very durable. They avoid using flimsy plastic in areas that need tough materials, unlike many other manufacturers.
It's not normally the cutting deck that matters most when it comes to mower durability – it's the switches and knobs, and the grass collection bag, that normally suffer issues first. Webb ensures that you don't have to worry about being super careful when using your mower. For example, rather than using the hard plastic grass box design that many other mowers have, they've retained a more traditional design, with a bag rather than hard plastic. Although it may look old fashioned, this bag will last a lot longer than a plastic box would – it won't become brittle after years of exposure to the elements.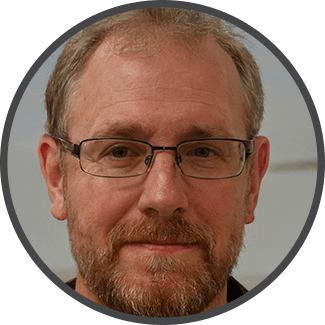 I'm Josh, and I'm the head writer at Lawn Care Pro.
I love everything lawns, but I'm a bit of a lawn mower nerd. I spend a lot of my free time tinkering with mowers, and planning my mowing schedule for the next few weeks.
I'm also into cars, which comes in very helpful when servicing a mower engine!