Are you looking for a cheap lawn mower? In this guide, we've reviewed the seven best lawn mowers under £100.
After this, we've explained how to buy a quality lawn mower on a budget, to help you find a durable machine with a great cut quality.
Quick comparison table
BEST ROTARY MOWER UNDER £100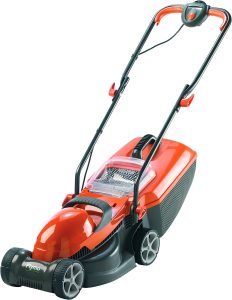 BEST PUSH MOWER UNDER £100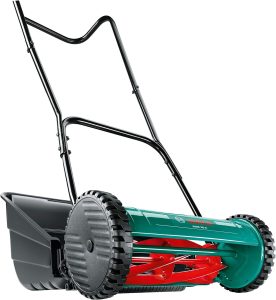 BEST HOVER MOWER UNDER £100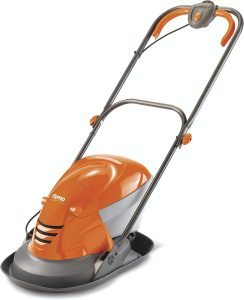 BEST ROTARY MOWER UNDER £100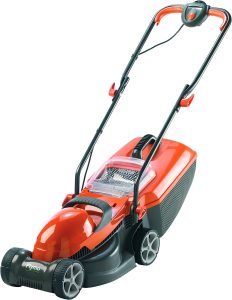 BEST PUSH MOWER UNDER £100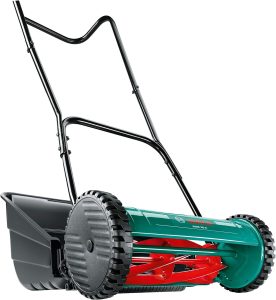 BEST HOVER MOWER UNDER £100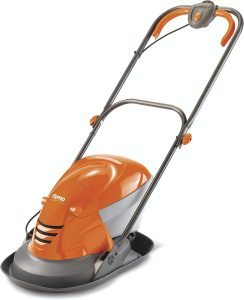 Best lawn mowers under £100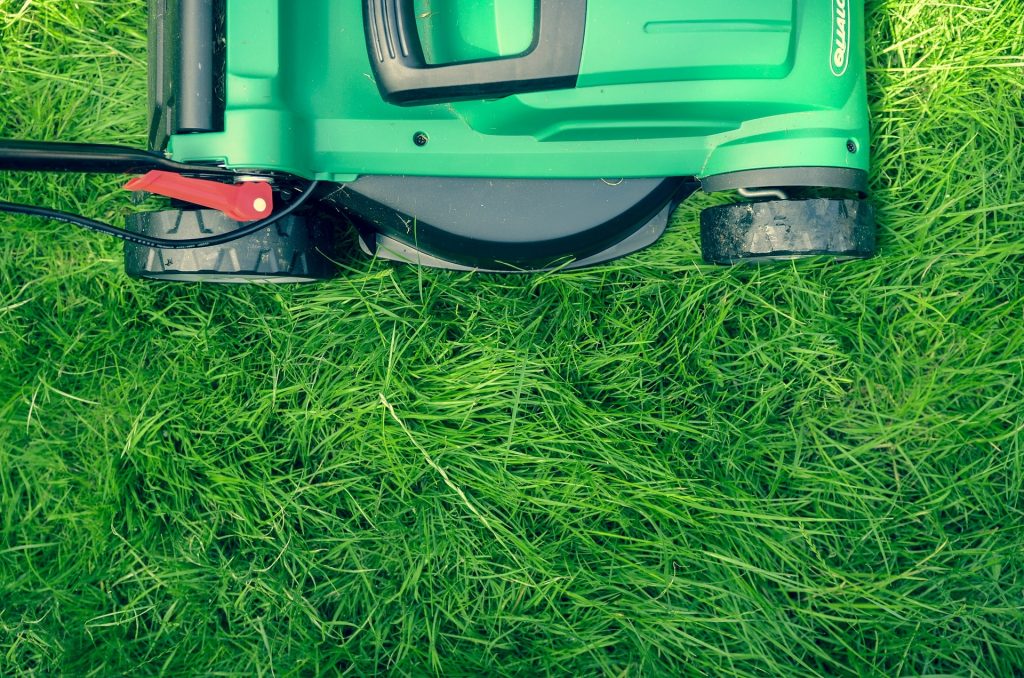 Below, we've taken a look at the 7 best lawn mowers that cost less than £100.
The Flymo Chevron 32V is a great little corded electric lawn mower for those who have as mall or medium-sized lawn.
This model has been designed specially to be lightweight and easy to transport, so you don't need to be extremely strong to use it. The Chevron 32V comes with a 32cm cutting width, which makes this lawn mower perfect for flat lawns up to 500 square metres.
You get a 1200W motor with this mower, and it plugs into mains power rather than having a battery. This powerful little machine might not cut your grass as fast as some other models, but it doesn't cost much – it's much less than £100.
Another great thing about this lawn mower is that it has been designed with a double-sided handle. There is a trigger on both sides of the handle, meaning you don't have to hold it down with just your right hand for the entire time you mow, which makes manoeuvring the mower as easy and comfortable as possible.
The cable length is quite good, at 10m, and the grass collection box offers plenty of capacity for small gardens, at 29 litres in size.
---
Pros
Powerful motor.
Double-sided handle, easy to use.
Very lightweight.
Decent cutting width – quite efficient.
Cons
Not the fastest, although the cut quality is great.
Unlike the rotary lawn mower we just looked at, the Flymo Turbo Lite 250 is a hover mower, which floats on a cushion of air rather than rolling around on wheels. The benefit of this design is that it makes the mower much easier to manoeuvre, especially in small gardens.
Also, the Turbo Lite 250 is lighter than most rotary mowers, making it easier for people with back pain or joint problems to use, because less pushing is required.
Small electric hover mowers are not only cheap – they're also great if your lawn has lots of obstacles like flower beds or garden furniture due to their manoeuvrability. Plus, the entire mower folds flat, making it a great choice if you don't have much storage space.
The Flymo Turbo Lite 250 comes with a 25cm cutting width, making it one of the smallest mowers you can buy right now – it's very manoeuvrable on small lawns. However, there's no grass collection box, and you need to flip it over and use the provided tool to adjust the cutting height – there's no switch or lever you can use.
On the plus side though, this mower costs a lot less than £100, and does a fantastic job mowing your lawn.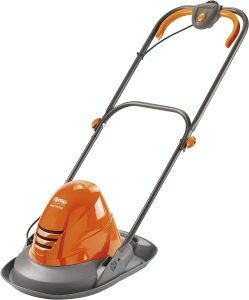 ---
Pros
Great price.
Easy to use.
Works great for small gardens.
Folds down for easy storage.
Cons
Bit of a process to adjust the cutting height.
No grass collection bag.
Bosch are another company that has a range of good, cheap lawn mowers. The Bosch Rotak 32R is reasonably priced, and has a cutting width of 32 cm – making it one of the biggest mowers in this price range.
The reason this product is so cheap is the body is mostly made of plastic. As a result, it's quite light and easy to manoeuvre, but feels a bit flimsy. However, it's still a very durable lawn mower.
Despite the low price, Bosch has included a ton of nice features on this lawn mower. It comes with grass combs, allowing you to mow right along the edge of your lawn, including along walls. This is a really great thing to have – normally grass combs are only available on expensive lawn mowers.
It doesn't come with a rear roller, but the Bosch Rotak 32R does have an adjustable cutting height – from 20 mm up to 60mm, and it's easy to change between them.
Overall, this is a great lawn mower for small and medium-sized gardens. We just wish it didn't feel quite so flimsy.
---
Pros
Light and very manoeuvrable.
Good price.
32cm cutting width means improved efficiency for medium-sized gardens.
Can mow right to the edge of your lawn.
Cons
Slightly flimsy feel.
The best lawn mower for those on a very tight budget is often a manual push mower, as long as you have the strength to push it. They're cheap, and don't cost much to maintain either.
The Bosch AHM 38 G is very reasonably priced but still offers a very good cutting width, at 38cm. Even if you have a relatively large patch of grass, this mower makes it easy to mow your grass efficiently, at least on flat lawns.
You also get a 25 litre grass box, which can be helpful, although it doesn't collect every single blade of grass you cut. It just helps to make the end result of your mowing a bit more neat and tidy.
The cutting height is easy to adjust between 15-43mm, and this option can handle long grass with ease. It's also lightweight, making it easy to push around.
For those with medium-sized lawns, this push mower is a great choice. However, it's not the best in extremely small gardens, due to its size – it can be a bit difficult to turn around in tight spots.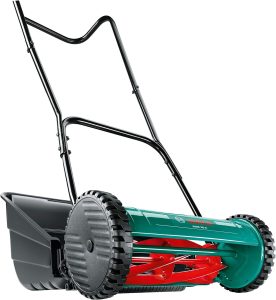 ---
Pros
Light and easy to push.
Great value.
Good height adjustment options.
Wide cutting width.
Cons
Grass box could collect more clippings.
This electric hover mower is very similar to the Flymo Turbo Lite 250 we looked at previously, but is slightly bigger, making it more efficient on medium sized lawns. Plus, unlike the 250, this mower comes with a grass box.
The Hover Vac 260 floats around your garden seamlessly on a cushion of air, and provides a clean, consistent cut. This is in large part due to the 1400W motor, which offers plenty of power.
Flymo has included a 15L grass box with this product, offering decent capacity for a small lawn. However, those with medium gardens will have to empty it quite frequently.
Like all small Flymo electric hover mowers, the Hover Vac 260 is very lightweight, making it easy to manoeuvre, and easy to carry when putting it in storage. It also works well if you have an uneven garden, again due to the powerful motor.
Just note that as a slightly bigger electric hover lawn mower, this product will be a bit bulkier than Flymo's smaller options. It's still quite small in overall terms, however.
---
Pros
Good size – not too big nor too small.
Lightweight.
Includes a grass box.
Powerful motor.
Cons
Slightly bulky, but still small and allows for easy storage.
This is another electric lawn mower that costs just under £100.
For a rotary mower, the EasiMow 300R is quite small, with just a 30cm cutting width. This makes it great if you have a small lawn, because it's easy to turn around in tight spaces. The size also makes for easy storage, especially given this mower only weighs 8.4kg.
The motor isn't particularly powerful, at 1000W, but because the mower is so light, it still does a great job cutting grass. And unlike many electric mowers at this price point, it comes with a dual-trigger handle, making it much easier to use, especially if you're left-handed.
Another good thing about this product is the capacity of the grass collector. It will store 30 litres of clippings, and unlike with many of Flymo's hover lawn mowers, it doesn't make a mess on your lawn.
The main issue with this mower is it feels a bit flimsy, because it's so light and is designed for smaller lawns. However, it is very durable given what it costs.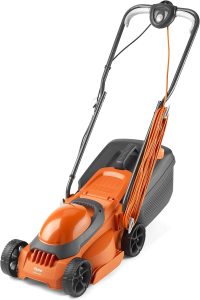 ---
Pros
Small and easy to manoeuvre.
Double-sided trigger handle.
Nice and light.
Good grass box capacity.
Cons
Slightly flimsy feel.
Motor could be more powerful.
Apart from Bosch and Flymo, Einhell are another brand that make good cheap lawn mowers.
This particular mower is really designed for smaller lawns up to 300 square metres, as it comes with a 32cm cutting width. The steel blade does a good job cutting thick grass, as well as longer grass, and leaves a nice finish.
Unfortunately Einhell has only included a single trigger on the handle, meaning you'll need to hold this mower with your right hand. This can make things a bit uncomfortable over long mowing sessions, but isn't a big issue if you have a small garden.
The GC-EM 1032 has three cutting heights to choose from, offering good flexibility when cutting the grass in different seasons. It's easy to switch between the cutting heights, allowing you to keep your lawn looking great all year round, and it comes with a 30 litre grass box capacity.
One thing that stands out about Einhell's mower is how easy it is to assemble. Many cheap lawn mowers are quite difficult to put together, but this one takes less than 30 minutes to assemble, even if working by yourself.
---
Pros
Very easy to assemble.
Easy to make cutting height adjustments.
Good price.
Offers a quality cut.
Cons
Single trigger handle.
How to find a good, cheap lawn mower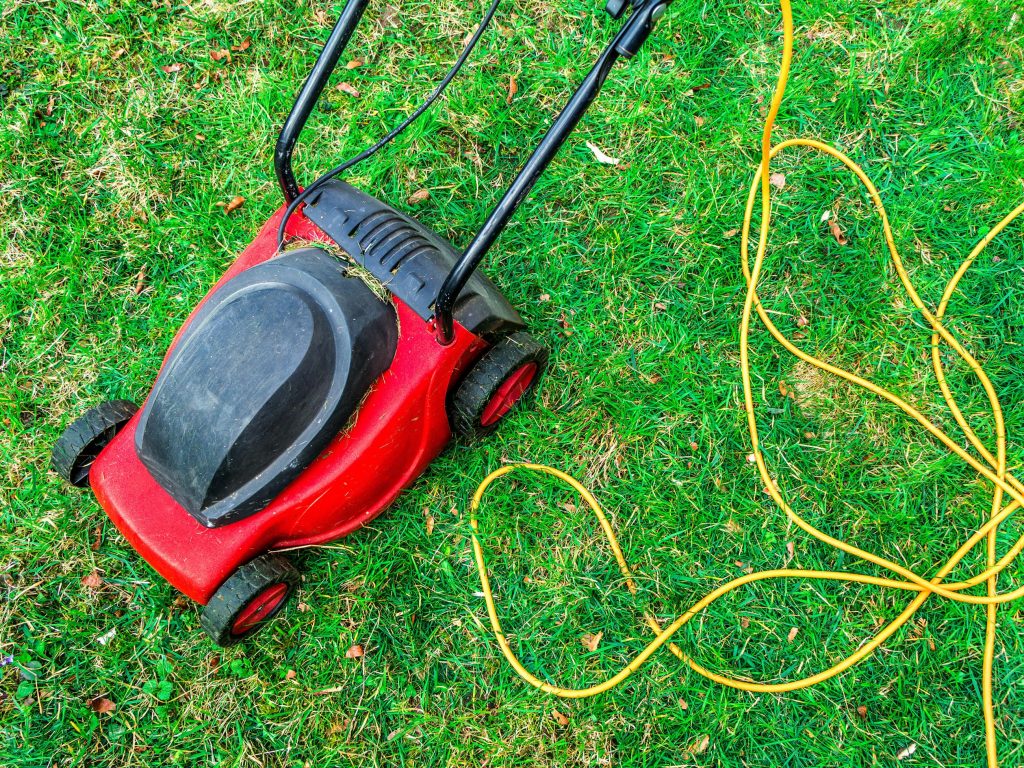 In this part, we'll explain how to find a good, cheap mower that meets your needs for less than £100.
What types of lawn mower can I get for less than £100?
There are three different types of lawn mower you can buy at this price point.
Corded electric rotary mowers are the most common type you'll find for less than £100. They're simple and easy to use, but need to be plugged in at all times, so you'll need to ensure you get something with a good cable length.
Corded electric hover mowers are another common type you'll see advertised for less than £100. Unlike rotary lawn mowers, hover lawn mowers don't have wheels – instead they float around on a cushion of air. This makes them much more manoeuvrable, especially if you have lots of obstacles in your garden.
Manual push lawn mowers are the third type you will find for less than £100. They require a decent amount of effort to use, as you'll need to propel them yourself. However, they're a cheap type of lawn mower, and are very easy to maintain.
Unfortunately, you won't find self propelled petrol mowers for such a cheap price. Also, you can't buy electric cordless lawn mowers for under £100 – the cost of the battery is just too high.
What size lawn mower do I need?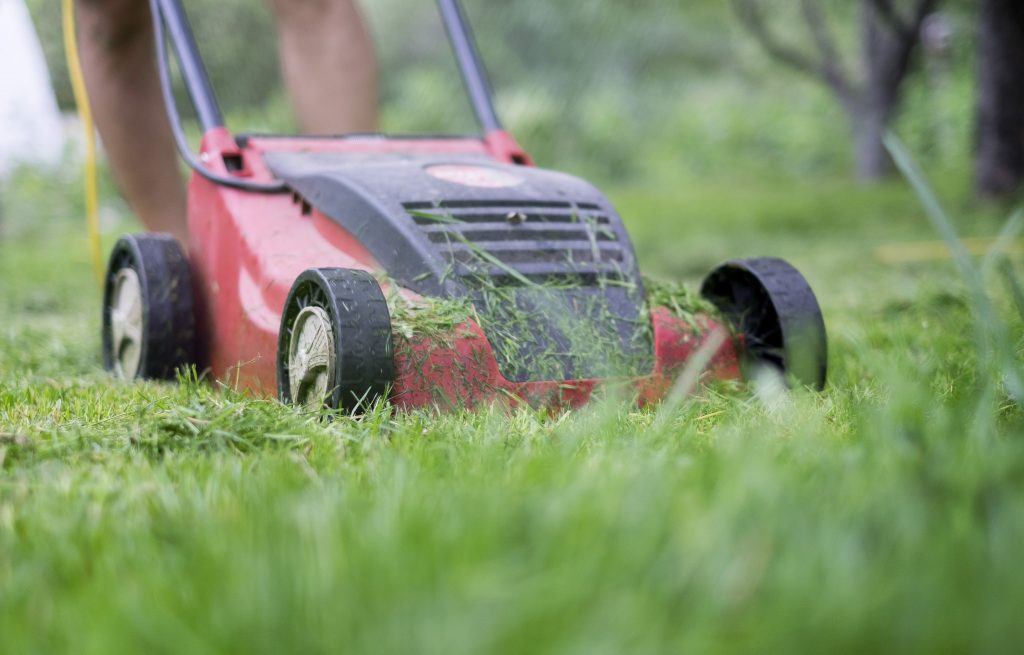 Most cheap lawn mowers will typically have quite a small cutting width. However, you still need to get the right size to allow you to mow the grass efficiently in your garden, without the mower being too big and bulky to turn and manoeuvre.
For small to medium gardens, a mower with a cutting width of about 25-30cm should allow you to cut the grass nicely. You may also want to consider a hover mower for improved manoeuvrability.
For medium-sized gardens, you can go for a slightly larger lawn mower, with a cutting width of 35cm or so. If you need a bigger lawn mower than this for a large lawn, you can expect to pay a decent amount more than £100.
How much power can I get from a cheap lawn mower?
Many cheap lawn mowers are cheap because they're not extremely powerful. Expect to get about 800-1200W of power from a budget mower.
This should be plenty of power for most lawns. Having more power is generally helpful when cutting thick grass or mowing a larger garden, but is not always necessary. Plus, since budget lawn mowers are often quite light, it's not normally a big deal if they're not extremely powerful.
If you need more power than 1200W to cut your grass properly, it may be worth investing in a more expensive, powerful mower – these will normally cost about £150 or above for a budget option. At this price point, you can begin to look into buying a cheap petrol mower.
Grass clipping collection with a cheap lawn mower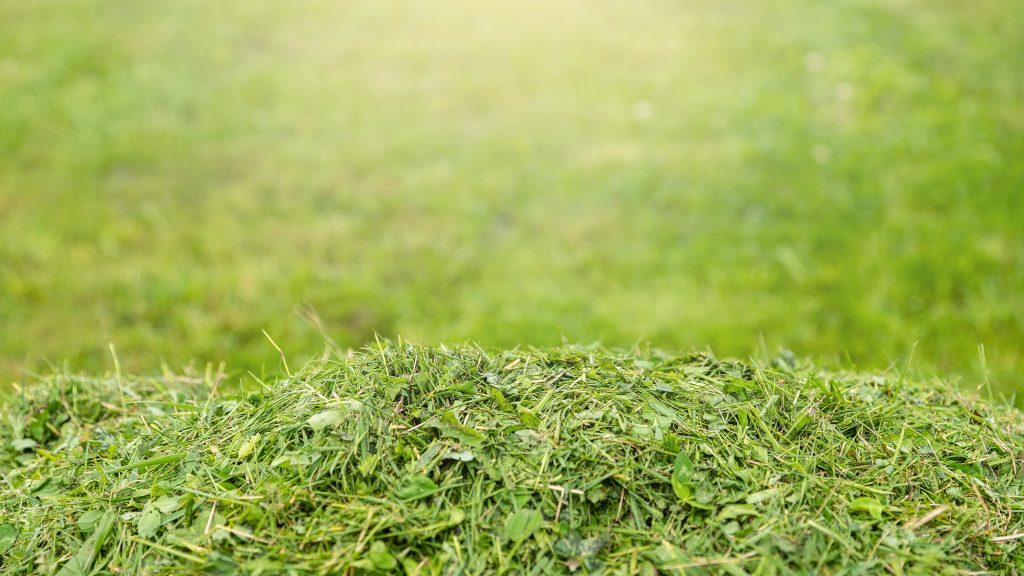 It's definitely possible to find cheap lawn mowers with a grass collection box, however it will likely be quite small, since the mower itself is unlikely to be very big.
A 15-30 litre grass collection box is fairly typical on a sub-£100 lawn mower. This will be enough to mow a small to medium sized garden without having to empty the box.
You may also find cheap lawn mowers that do not have a grass box (also known as a grass bag). There are some benefits with not collecting grass clippings and just running them over, such as less work for you on the lawn, and being able to feed your lawn with the grass clippings – using them as mulch. However if you prefer a clean look when you finish mowing, getting a mower with a small 25 litre grass bag is a good choice.
Cutting heights explained
Nearly all lawn mowers, including those designed for a small garden, will allow you to change the cutting heights.
This is a good feature to have as it will allow you to choose the best height for your lawn. You may want more of an even and manicured look, in which case go with lower cutting heights such as 12mm-15mm. If you prefer a more natural look, it's better to leave the grass blades about 30-40mm tall.
On most cheap hover mowers, you'll need to flip over the machine, unscrew the cutting blade, and install a spacer to adjust the cutting height. On the other hand, some budget rotary lawn mowers will have a single lever you can use to change the cutting height settings without accessing the cutting deck, which is much more convenient.
How do I find a lawn mower that's great value for money?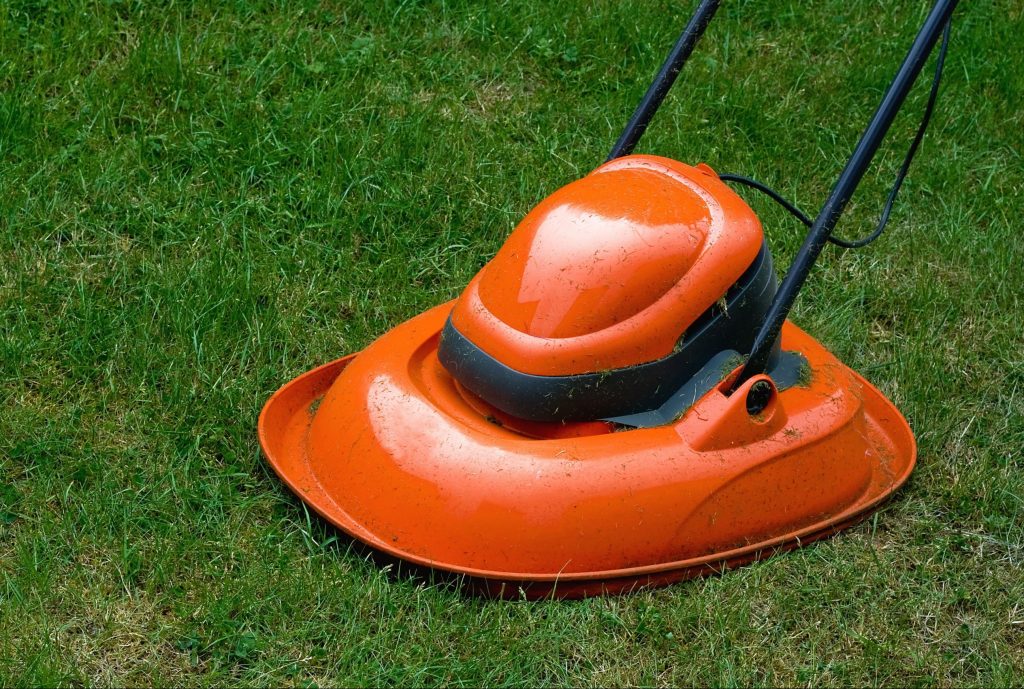 To find a cheap mower that's durable and good value for money, you'll want to keep these considerations in mind:
Lawn mower brand. Some lawn mower brands are generally very good, but their cheaper lawn mowers are best avoided. This is often the case when a petrol lawn mower maker decides to make a budget corded electric lawn mower for the first time. Instead, look for mowers from brands that are known for making good, cheap mowers, such as Flymo and Bosch.
Powerful engine and blade combination. Some cheaper models may not be as powerful, which could lead them to quickly lose their edge when cutting thick or slightly wet grass. Also, you need to avoid cheap mowers with a plastic blade – always look for lawn mowers with a steel blade to ensure a clean cut.
Quality construction around the handle grip. The handle should be made out of an anti-slip rubberised cover, reducing vibrations transferred up your arm as you use the mower.
Not blowing grass everywhere. Some cheap mowers don't have a very good cutting deck design, resulting in them scattering grass clippings all over your lawn.
Other great features to look for
There are some other nice features that you can still find on a budget lawn mower.
Grass combs allow you to mow the lawn right up to the edge of your grass. They look like small plastic winglets that poke out from either side of the lawn mower, on either side of the cutting deck.
A foldable handle is a great feature to have as it will allow you to store the lawn mower in smaller spaces. Also look for a mower with a small footprint if you want something that's easy to store.
Having a rear roller will allow you to mow stripes on your lawn. They can be found on certain rotary electric lawn mowers, however it's quite rare to find a rear roller on a cheap mower.
An extra long power cable is very useful if you have a wide or deep garden. Manufacturers typically include a 10 metre cable length on mowers for small gardens, but some will include a longer 12-metre cable to give you a bit extra space. Otherwise, you might need an extension cable.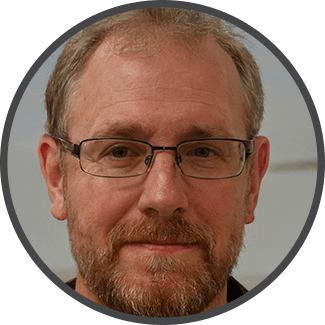 I'm Josh, and I'm the head writer at Lawn Care Pro.
I love everything lawns, but I'm a bit of a lawn mower nerd. I spend a lot of my free time tinkering with mowers, and planning my mowing schedule for the next few weeks.
I'm also into cars, which comes in very helpful when servicing a mower engine!