Wondering which Flymo mower to get?
In this buyer's guide, we've reviewed the 5 best Flymo lawn mowers for sale in the UK right now.
We've also explained some key things to know, to help you shop the Flymo mower range.
Quick Comparison Table
BEST HOVER MOWER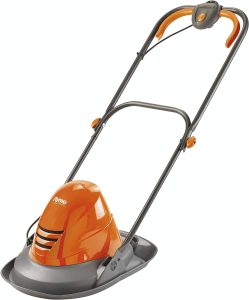 BEST ROTARY MOWER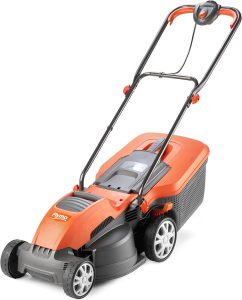 BEST ROBOTIC MOWER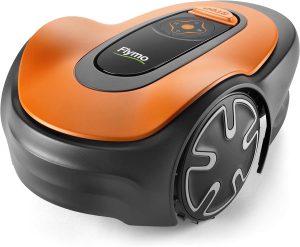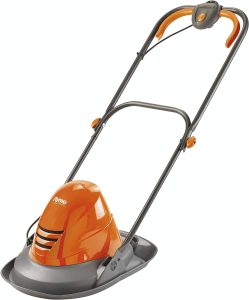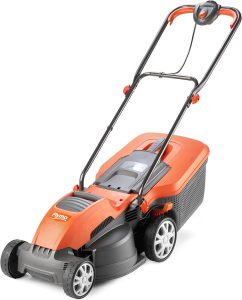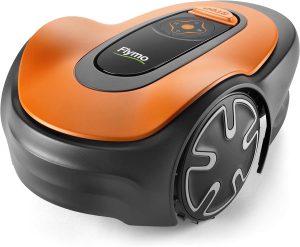 Best Flymo lawn mowers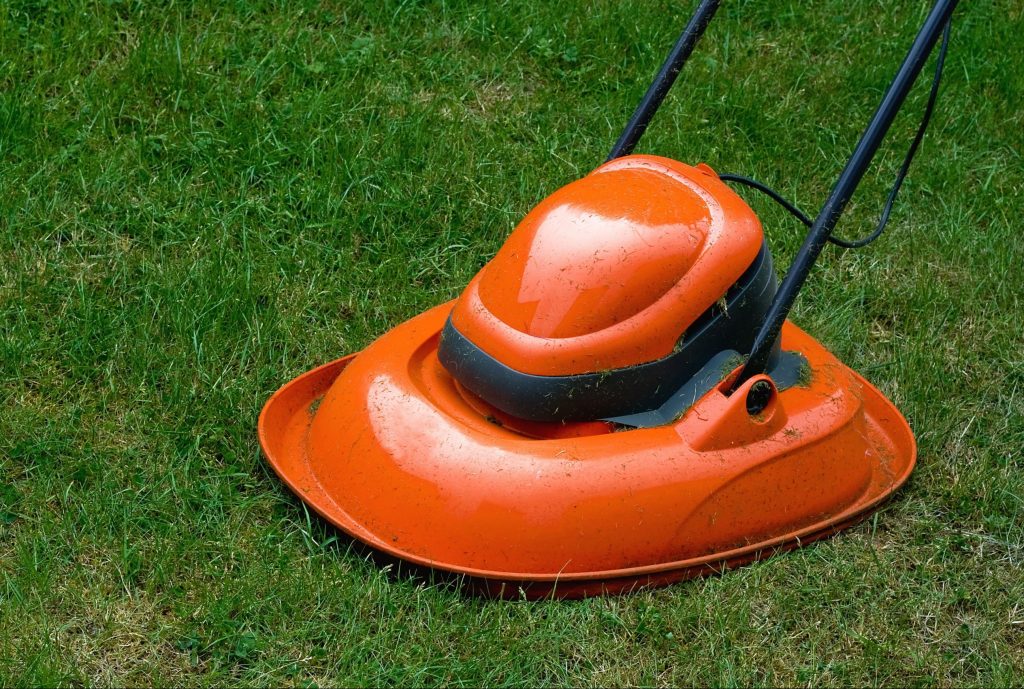 Time to begin our reviews.
Below, we've looked at the 5 best Flymo lawn mowers you can buy in 2023.
This is probably the best-selling Flymo lawn mower in the UK right now.
There are a few different reasons why it's so popular.
To start with, this hover collect lawn mower is very easy to use. It creates a strong cushion of air under the cutting deck, making it very manoeuvrable, even on sloped surfaces. And since it comes with a cordless electric motor, all you need to do is plug it in and begin mowing.
Secondly, this mower is the perfect size for small to medium-sized gardens. The 28cm cutting width allows you to cut the grass relatively quickly, without making the mower too big and bulky. It works well in tight spaces, as well as on slopes. However, it's not big enough for larger lawns, partly because this lawn mower needs to be plugged in at all times.
Also, the Hover Vac 270 is very reasonably priced. Since it's small, lightweight, and has quite a simple design, it doesn't cost much.
Overall, if you're looking for a simple but effective way of mowing small to medium lawns, this hover lawn mower is definitely worth considering.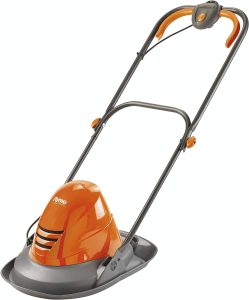 ---
Pros
Great price.
Light & manoeuvrable.
Works well on slopes and in tight spots.
Easy to get started with.
Cons
Not the best for large gardens.
Looking for a slightly larger mower for a bigger garden?
The Speedi-Mo 360C is one of Flymo's best rotary mowers.
Although it's relatively large compared to the previous mower we looked at, with a 36cm cutting width, it's still quite lightweight. You'll notice that Flymo has used quite a lot of plastic on the body of this lawn mower. As a result, it doesn't feel extremely sturdy, although it is durable. The main benefit of this design though is it makes the mower very easy to manoeuvre, despite its size.
The metal cutting blade used is quite good quality, and produce a clean, consistent cut, although we wouldn't recommend using it on wet grass. The 1500W motor provides plenty of power, but is a bit loud when compared to similar corded electric mowers. Flymo have also included a small grass clippings box on this mower, helping you leave your lawn neat and tidy after a mow – its grass collection capabilities are quite good – they mostly end up in the grass box.
Flymo has included a 12m power cord with this mower, which provides plenty of length. However, you may need to look at an extension cable if your lawn is a long way away from the nearest power outlet.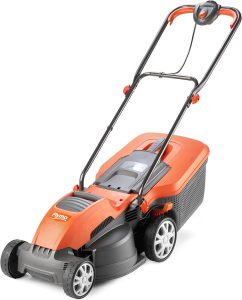 ---
Pros
Steel blades offer a clean cut.
Plenty of power.
Lightweight.
Comes with a 12m power cord.
Cons
Feels a little flimsy due to the plastic, although this makes it more manoeuvrable.
In recent years, Flymo has started to take advantage of the latest mowing trend, by making robotic lawn mowers.
Like most robotic mowers, the EasiLife 500 GO is quite expensive. However, it really does make mowing effortless.
After mowing, this robotic mower automatically returns to its charging station, ready for the next mow. It's smart enough to know when your grass needs cutting, and has a temperature gauge, helping it to avoid mowing the lawn when it's too frosty.
If you ever need to change the automated mowing schedule, for example when your kids are playing on the lawn, you can do this with your smartphone using the Flymo app.
This lawn mower is also quite smart when it comes to navigation. It's good at mowing right up to the boundaries of your garden, while avoiding obstacles such as trees. Plus, it can mow along narrow passages with ease. There's no grass box, meaning you never need to empty it.
Flymo's robot is quiet enough to use in the evening, and can even handle an uneven lawn. However it's not big enough to manage extremely large gardens – the cutting width is quite small.
---
Pros
Smart, navigates itself and dodges obstacles well.
Can keep your grass short without you ever having to lift a finger.
Won't cut your grass when it's too frosty.
Works on bumpy lawns.
Cons
Expensive.
Not suitable for lawns over 500 square metres.
This hover mower is a smaller version of the Hover Vac 270 we looked at above.
Because it only has a 25cm cutting width, this lawn mower is best for a very small lawn where having the ability to make tight turns is key. The last thing you want is to always be making awkward turns or bumping into things with a lawn mower that's too big for your garden.
Despite its size, the Hover Vac 250 still comes with a 15 litre grass box capacity, which although it's small, still provides enough capacity for smaller lawns. However, this hover collect lawn mower will still leave some grass clippings on your lawn – it doesn't collect all the grass as you mow.
Another nice thing about this mower is the double-sided trigger on the handle. Rather than having the lever on just one side, there is a trigger on both sides of the handle. This means that if you get tired of using just one hand, you can switch – and it also makes the mower more comfortable to use if you're left-handed.
Like most of Flymo's small hover lawn mowers, this one is very light, making it a bit flimsy feeling. It's quite a tough little mower though, and Flymo offers a 2-year warranty once you register for it on their website for peace of mind when buying.
---
Pros
Good value.
Double-sided trigger handle.
Very light.
Cons
Leaves a bit of a mess despite the grass box.
Unlike the other Flymo mowers on this list, the EasiStore 300R is a electric cordless mower, meaning it doesn't need to be plugged in when mowing.
The portability of this mower makes it a great choice if you have a larger garden, or a lawn with lots of obstacles that would make being tethered difficult. However, lithium-ion batteries are expensive, making this one of the costlier lawn mowers that Flymo sells.
There are 5 cutting height adjustment options, from 20mm to 60mm, allowing you to keep your grass at the right length depending on the season. Plus, it's easy to change between the different cutting heights, and there's a small 30 litre grass box to ensure you don't leave a mess when mowing long grass.
The quality of the cut offered by this mower is also quite good. The steel blades stay sharp over time, and can handle long grass with ease.
There's even a rear roller for mowing stripes, however, the battery doesn't last an incredibly long time. Although it's quick to charge, it doesn't have enough juice to mow a large garden.
---
Pros
Very portable.
Good cutting height adjustment settings.
Great cut quality.
Cons
Battery capacity could be better.
Flymo buyer's guide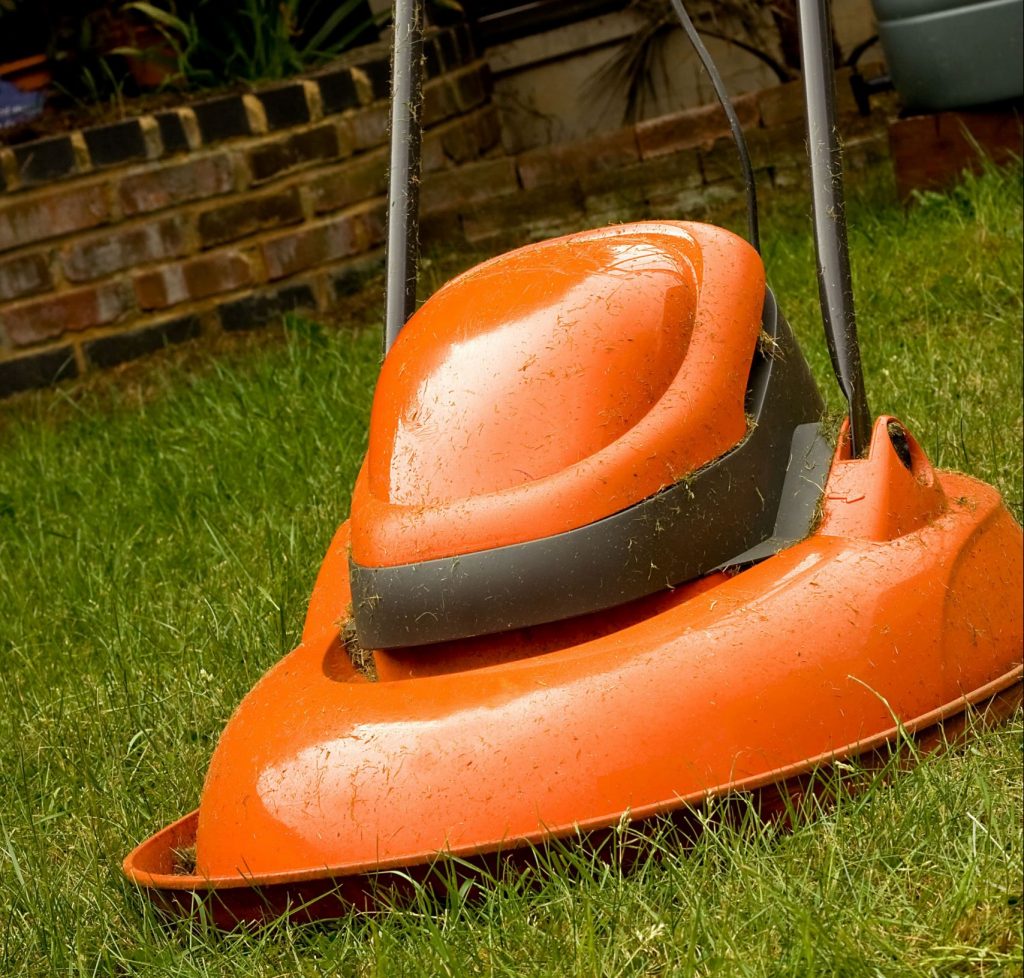 In this section, we'll explain more about Flymo and the different types of mowers that the company makes.
About Flymo
In 1964, Karl Dahlman invented the first hover lawn mower, which he called the Flymo. The product was an immediate success, and soon Flymo was making other types of petrol and electric lawn mowers, including various types of corded and cordless mower.
These days, Flymo is owned by Husqvarna, a Swedish company. However, Flymo's products are still manufactured at the original factory, in Durham, UK.
The Flymo range of products has also expanded over the years. As well as mowers, the company now makes other gardening tools, including hedge trimmers, strimmers, and lawn edgers.
What types of mower does Flymo make?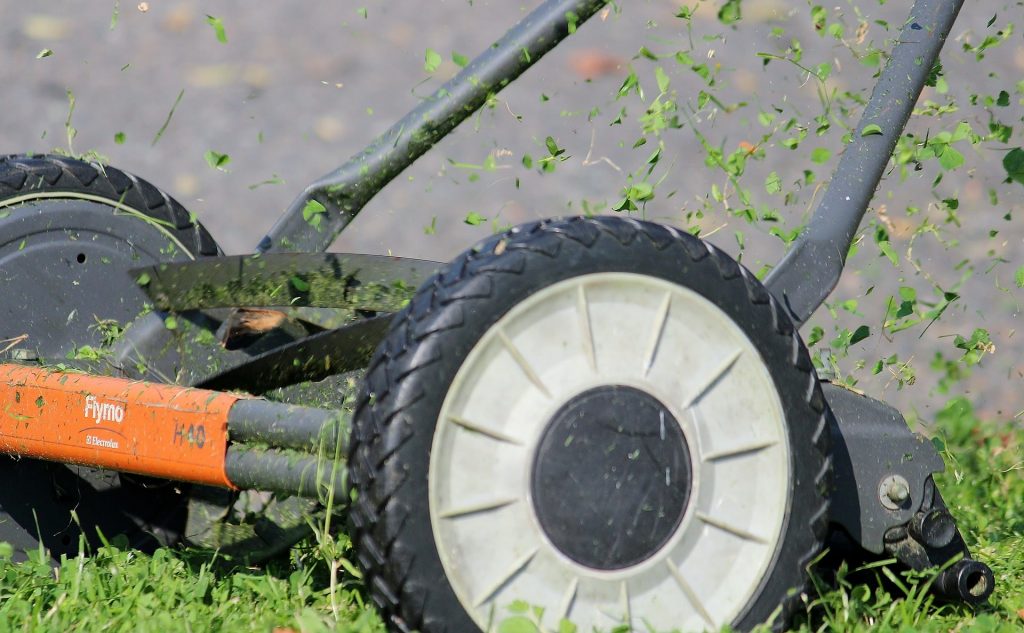 As we just touched on, Flymo now makes all sorts of petrol mowers and electric mowers, including:
Corded and cordless electric hover mowers
Petrol hover mowers
Electric rotary mowers
Petrol rotary mowers
Robotic lawn mowers
Flymo is known best for their hover mowers. They have very little competition in this area, so if you want an electric hover mower, chances are you're looking for a Flymo.
Are Flymo mowers any good?
Flymo products are generally known to be quite good, especially their hover mowers.
The company has been around for decades now, and their mowers have grown in popularity over time. Part of the reason for this is their lawn mowers are still made in the UK, making them often more durable than many of their competitor's mowers which are made in China.
Not all Flymo mowers are perfect though. Sometimes, when they experiment with a new idea, such as an ultra-small hover mower, they don't get it quite right. Therefore, it's important to look at reviews of the specific Flymo mower you're looking at before you buy.
What are the best types of Flymo mowers?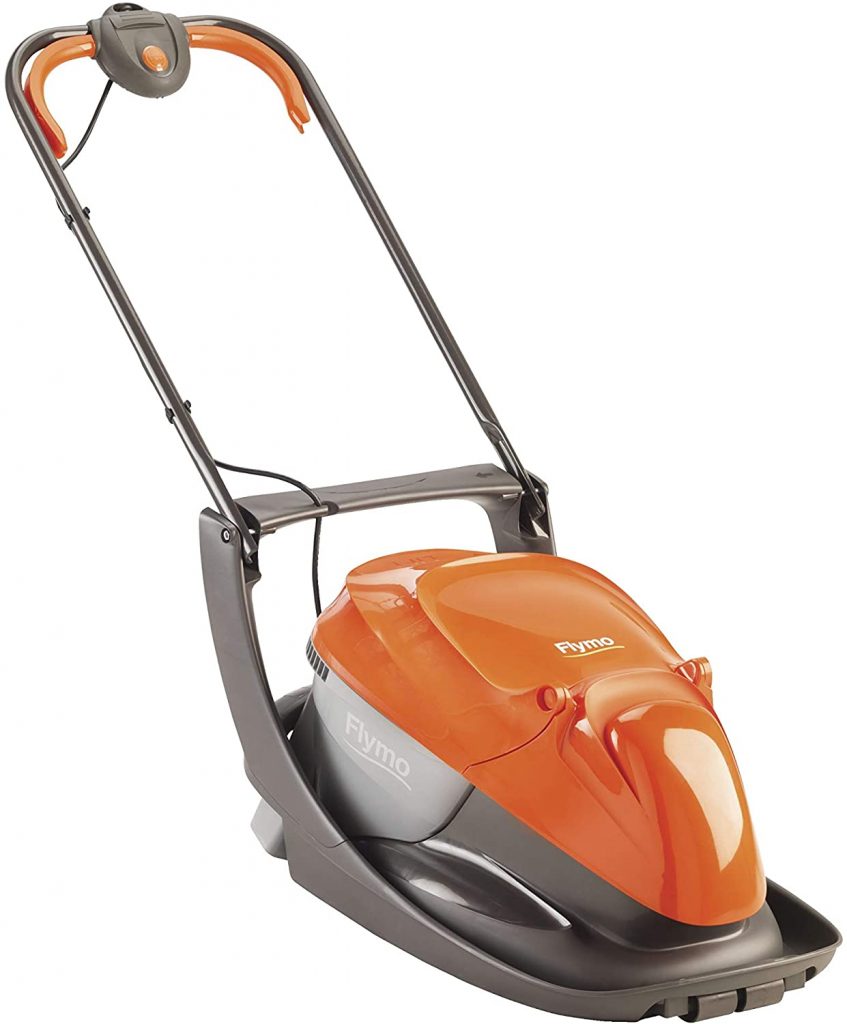 The best types of Flymo mowers are generally their hover mowers. This type of mower is what Flymo is known best for – they aren't particularly well-known for their models of rotary mower.
However, this isn't to say that other types of Flymo products are bad. Many of their rotary mowers for example are also a good pick.
Are Flymo mowers expensive?
Flymo isn't just known for making good quality mowers, they're known for being great value as well.
Flymo's mowers might not be the cheapest choice, but they're often not the most expensive either. Given their durability, Flymo mowers are generally excellent value for money.
The reason Flymo mowers are quite cheap, despite being made in the UK, if the company often uses a lot of plastics on their cheaper mowers. This can make them feel a little flimsy, but nearly all mower manufacturers do this, because it also helps to save weight, making the mower more manoeuvrable.
Should I buy a Flymo lawn mower?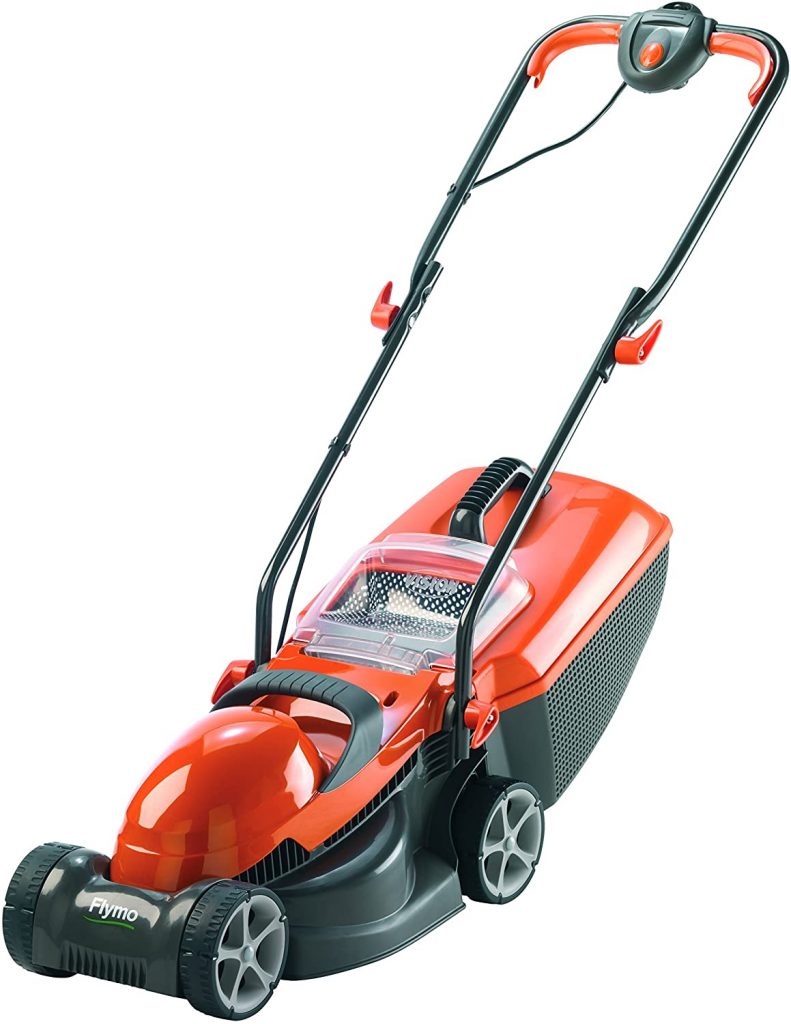 For those looking for a simple, effective way to mow the lawn that won't break the bank, Flymo mowers are often a great choice.
They're relatively inexpensive, durable, and generally offer a clean, quality cut.
However, it's always important to compare the Flymo mower you're looking at to other similar mowers. In some cases, competitors such as Bosch or Einhell will offer a better mower at a more reasonable price – especially if you're looking at rotary lawn mowers.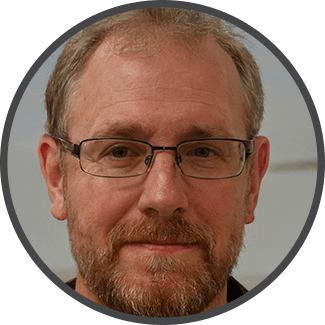 I'm Josh, and I'm the head writer at Lawn Care Pro.
I love everything lawns, but I'm a bit of a lawn mower nerd. I spend a lot of my free time tinkering with mowers, and planning my mowing schedule for the next few weeks.
I'm also into cars, which comes in very helpful when servicing a mower engine!